Argentina coach Edgardo Bauza hopes to convince Lionel Messi to reverse retirement decision
The 29-year-old made the shock announcement after Argentina lost the Copa America final to Chile.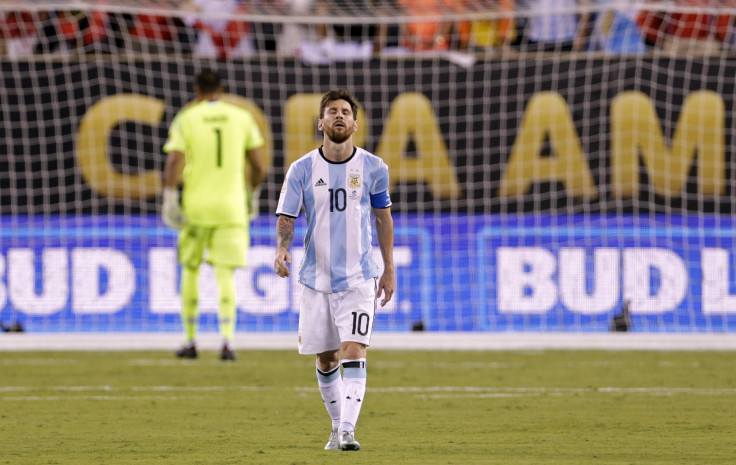 Argentina's new coach Edgardo Bauza hopes Lionel Messi will reverse his decision to retire from international football. The record-breaking forward surprisingly walked away from the international scene following Argentina's heartbreaking loss in the Copa America final in June – but Bauza has not given up hope of Messi returning to the national side.
Bauza replaced Gerardo Martino after Messi's side lost their second successive Copa America final to Chile on penalties. The game was Messi's fourth straight defeat in major international finals and prompted his decision to retire.
However, Bauza thinks the Barcelona forward could still be convinced to play at the World Cup in 2018, when they are likely to be among the favourites to win the tournament. "I'm optimistic about Messi," he told the Argentine daily newspaper La Nacion.
The coach admitted he plans to talk with the Barcelona star about his plans for the national team in the hope of convincing him to return. "I hope the chat with him will help for him to carry on in the national team," he said Barcelona's all-time leading goalscorer. "I want to explain to Messi what my (tactical) idea is. The least of my worries is his position on the pitch."
Messi has already played 113 times for Argentina, scoring 55 times. He captained Argentina at the most recent Copa America and has featured for his country in seven major tournaments.
© Copyright IBTimes 2023. All rights reserved.