Barcelona chief says club will try to 'satisfy' Luis Enrique with new signing despite Nolito snub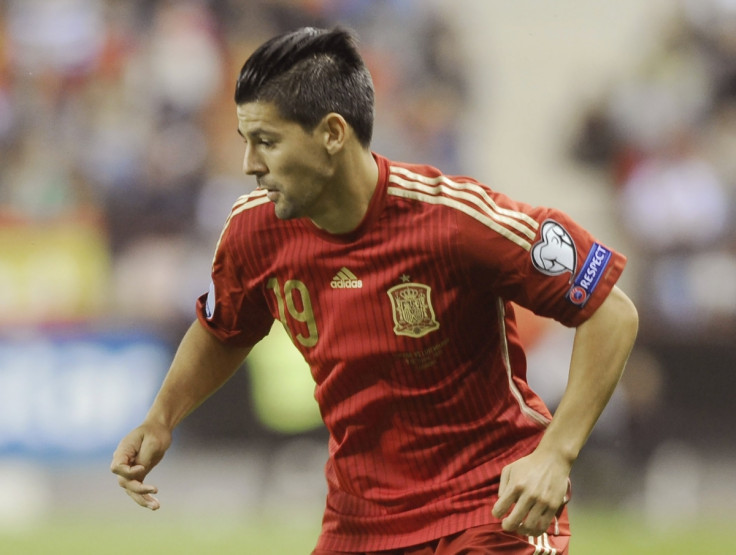 Jordi Mestre, Barcelona vice-president of the sports area, has suggest that the La Liga giants are still working to "satisfy" Luis Enrique's demands with a new signing that could be different to Nolito before the end of the transfer window, following Celta Vigo's recent snub for the Spaniard. The club chief also claimed that they are not worried about Neymar's long-term future at the club despite the Brazilian ace reoccurring links with the likes of Real Madrid and Manchester United.
Celta reportedly rejected Barcelona's final bid to secure the services of Enrique's top target Nolito earlier this week. Being out of cash to make a major investment during the current window, Barcelona reportedly offered to get his services on loan until the end of the season with an option to buy him in the summer – but the Galician turned down the proposal while insisting the only way for the player to go is by paying his full €18m (£13.7m, $19.6m) release clause.
Reports in Spain claim Barcelona will be ready to give up on making any new signing, keeping instead Munir and Sandro Ramirez as the back-up options for Lionel Messi, Neymar and Luis Suarez.
Luis Enrique, however, suggested on Wednesday night, after Barcelona's 3-1 victory over Athletic Bilbao in the Copa del Rey quarter-final, that he still has hope of getting someone in before the end of the transfer window.
Mestre, meanwhile, has now confirmed that they will give up in the signing of Nolito unless Celta makes a U-turn in their demands, but suggesting they may turn their attention elsewhere to "satisfy" Luis Enrique.
"We will try to satisfy the technical staff but in the case of Nolito, if Celta's position doesn't change, then we won't sign him," he admitted to AS.
The Barcelona chief, meanwhile, has played down the speculation linking Neymar with a move away from the club.
"We are very happy with his performances, his attitude and his commitment," he said.
While asked whether the club are worried about a potential offer from Real Madrid luring him to the club's arch-enemies, he said: "Not at all. I don't know if Real Madrid will bid or not but surely lovers of football like Neymar and the rest of our players.
"Neymar looks very happy. He has won trophies, he was among the Ballon d'Or candidates, he's happy when he plays and when he doesn't. I see no reason why he'd leave here."
© Copyright IBTimes 2023. All rights reserved.