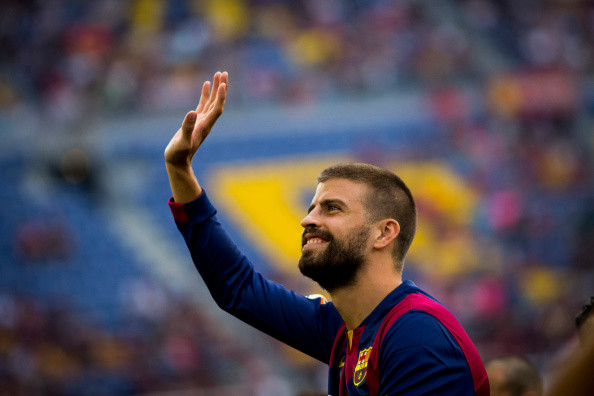 Former Manchester United defender Gerard Pique has admitted he would understand if Pedro Rodriguez decides to leave Barcelona this summer in order to get more game time, amid reports linking him with a move to Old Trafford.
The 27-year-old forward recently admitted his Nou Camp future is uncertain, with his playing time curtailed by the presence of global superstars Lionel Messi, Neymar and Luis Suarez in the Barcelona attack.
The Telegraph recently reported that Louis van Gaal was ready to meet his £22m ($34m) release clause to lure him away from La Liga.
Barca president Josep Maria Bartomeu admitted in response that although the club did not want to part ways with the winger, if any club met his release clause they would have no option but to let him leave.
"We've made it clear. The team is complete, the idea was to have the squad that we have now and we're not expecting any departures. If someone wants to leave, they will have to tell us, because we have no information about anyone wanting to do so. We haven't had any offers. If someone leaves, it will be because the player asks to. We don't want anyone to go", Bartomeu said.
And now Pique has chimed in, saying that even though he hopes Pedro remains his teammate, he would understand if he opted to move elsewhere to see first team action.
"I understand that a player like Pedro wants to have more playing time. He has won a World Cup and many titles with Barcelona. He has apparently three players ahead of him in the pecking order and are probably the best three in the world," Pique said during a press conference.
"He has to make a decision. I want him to stay. He's a great squad player and I believe him leaving would weaken our squad. But it is his own decision."