Barcelona defender Gerard Pique launched a jibe at Espanyol supporters after his team vanquished their local rivals 4-1 in the first leg of the Copa del Rey round of 16. Goals from Pique, Neymar and Lionel Messi (2) – after Felipe Caicedo had given the visitors an early lead – gave Luis Enrique's side victory in a bad-tempered Catalan derby at the Nou Camp on 6 January.
Espanyol ended the match with nine men after Hernan Perez and Pape Diop were sent off in quick succession in the second half.
Speaking after the match, Pique poked fun at Espanyol's inability to fill their stadium for the goalless draw between the local rivals in La Liga on 2 January, and added that he was looking forward to an "exciting" return leg.
"They call themselves the 'marvellous minority', and they're in such a minority that they can't even fill their ground. Let's see whether they manage to fill it for the return leg, because the other day it wasn't full," Pique was quoted as saying by Spanish daily Marca.
"It's going to be a very intense and exciting return leg. It'll be an entertaining atmosphere for a game of football."
'Tie not over'
The Spain international went on to criticise Espanyol's aggressive approach and warned that the tie was not yet over despite Barca holding a commanding three-goal lead.
"It isn't over. Anything could happen. I can still remember the 4-0 defeat away to Getafe after winning 5-2 here," the centre-back stated.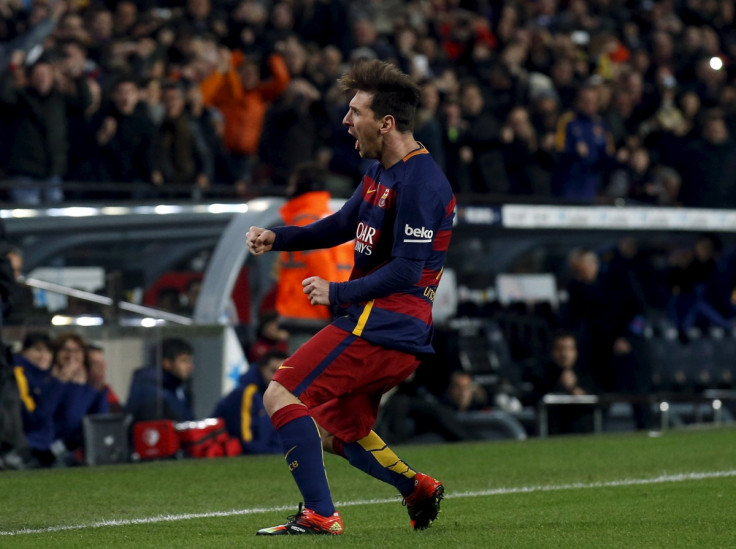 "This is football, not American football. The other day we had a referee who let them get away with everything, but today's didn't.
"They played a very physical game tonight, which made it hard to play flowing football. Leo [Messi] helped us to break them down and once that happened we took full advantage."
Barcelona host Granada in La Liga on 9 January before travelling to the Cornella-El Prat for the second leg on 13 January.