CIES Football Observatory names Barcelona duo Lionel Messi and Neymar as world's most valuable players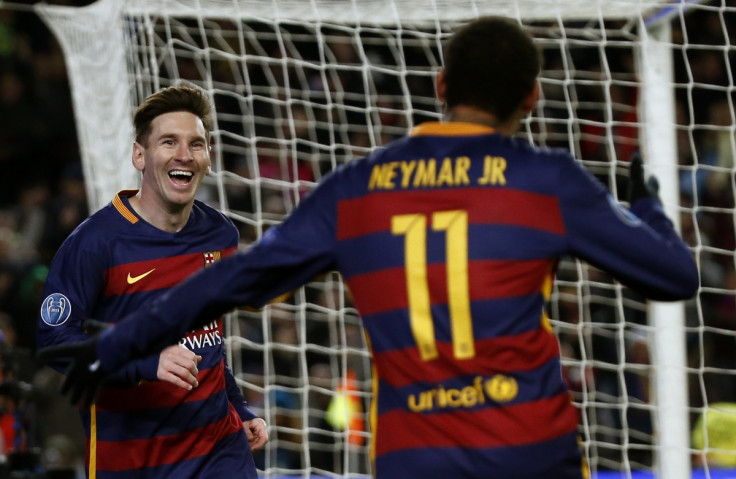 Barcelona duo and Ballon d'Or candidates Lionel Messi and Neymar are the two most-valuable players in the world, according to a report from the CIES Football Observatory. Chelsea star Eden Hazard takes third position despite his poor star to the campaign at Stamford Bridge, while Cristiano Ronaldo and Tottenham striker Harry Kane complete the top five.
The valuation is based on econometric model that takes into account both the performances of the players and their clubs, as well as characteristics, like age, position and contract situation.
The CIES Football Observatory set the current transfer value of Messi at €251m (£184m, $270m), €17m less than the figure they calculated over the summer. The Argentine international will turn 29 in June of this year.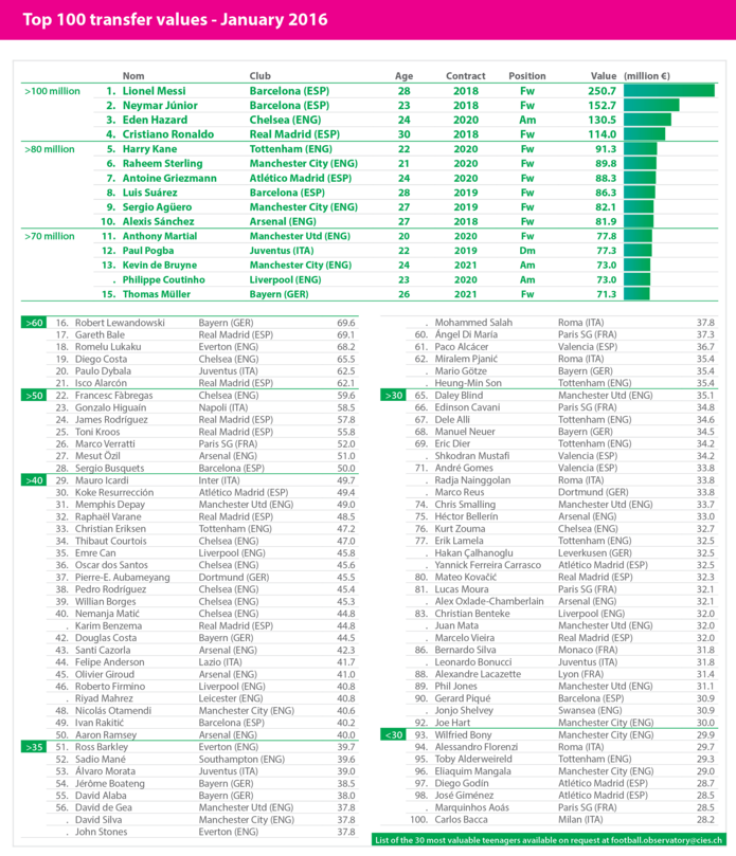 Neymar, on the other hand, has increased his valuation from €94m to €153m due to both his impressive start to the campaign and, as a 23-year-old, he is believed to be yet to reach his peak form. Furthermore, he is said to be in negotiations at the Nou Camp over a new deal, with a number of Premier League clubs apparently monitoring the situation.
Hazard, meanwhile, completes the top three despite his fee decreasing from €142m to €130m due to both his form and Chelsea's current crisis. The CIES Football Observatory also estimates that Ronaldo's value has droppedto €114m, with the Real Madrid star turning 31 in February. 22-year-old Kane, however, enters in the top five with a €91m valuation after his meteoric rise in the last 18 months with Spurs.
Raheem Sterling, who was signed by Manchester City from Liverpool last summer in a £49m deal, is in sixth place, ahead of Luis Suárez, Sergio Agüero and Alexis Sánchez.
© Copyright IBTimes 2023. All rights reserved.