Barcelona Confirm Martino as Coach and Argentine Likely to Keep Fabregas at Camp Nou - Report
Argentine coach has important decision on Cesc Fabregas' future after Manchester United's sustained interest
FC Barcelona have confirmed the appointment of Argentine coach Gerardo Martino, following the resignation of Tito Vilanova for health reasons.
In a statement on the club's website, the Spanish champions say:
"Gerardo Martino, new coach of FC Barcelona. FC Barcelona has reached an agreement to sign Gerardo Martino as the new first team manager for the next two seasons."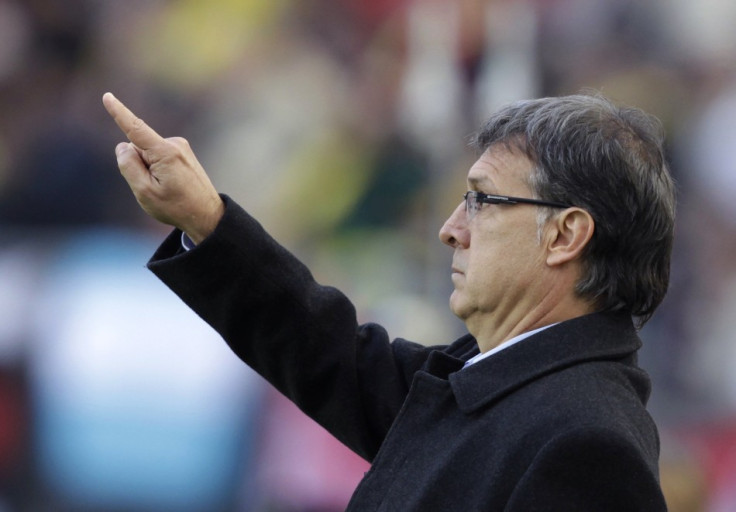 The 50-year-old former Newell's Old Boys manager is set to become the fourth Argentine manager in the history of the Catalan club, following Roque Olsen, Helenio Herrera and Cesar Luis Menotti.
"I wasn't expecting this. I was preparing to get some rest. Barça's call caught me off guard but it fills me with pride," Martino told the website, adding, "I'm very grateful to Barça for thinking of me. It's an extremely important opportunity."
Martino will have little time to prepare for what will be by far the biggest assignment in his coaching career - leading Barcelona in their defence of the La Liga title, restoring Nou Camp's reputation in Champions League football (after the miserable 0-7 aggregate loss to Bayern Munich) and holding off the club's charging arch-rivals Real Madrid, who have had considerably more time to settle in under new coach Carlo Ancelotti.
Fortunately for the Argentine, he will not be thrown to the wolves straight away.
Barcelona are scheduled to play Bayern in a friendly on Wednesday evening; the fixture is part of the transfer agreement taking Spain U21 International star Thiago Alcantara to the Bundesliga and European champions.
And it is understood Martino will not be on the bench for that game. However, the Argentine could step in for the friendly against Norwegian side Valerenga, scheduled for Friday. The game should be a significantly lower-profile tie and one Barcelona will expect to win, giving their new manager an easier route into the Nou Camp hotseat.
Martino's Cesc Fabregas Decision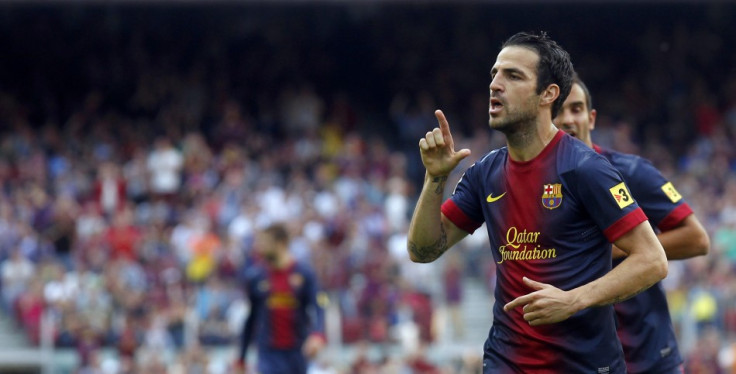 Barcelona's new coach has a tough off-pitch decision to make, given Manchester United's pursuit of Cesc Fabregas.
The 26-year-old Spain international has already been the subject of two failed bids from the Premier League champions, with the last at £30m. Following that, it was believed Barcelona would leave the decision to their new coach... and that man is Martino.
There are two excellent reasons, though, why David Moyes might be doomed to disappointment in his efforts to sign the former Arsenal skipper. The first is that Martino has a very high regard for the midfielder's abilities and considers him on par with Spain international team mates Andres Iniesta and Xavi Hernandez.
Speaking to a local newspaper last year, Martino said: "It [Barcelona's style of play] will never change but it would be harder to maintain without certain players such as Xavi, Iniesta and Cesc."
The implication then would be that the Catalans' new coach will be eager to retain Fabregas' services.
The second reason is the departure of another Spanish midfielder - Thiago Alcantara. The 22-year-old was also heavily tracked by United but ultimately chose to re-join mentor Pep Guardiola at Bayern Munich. And it was his snubbing of Old Trafford that led Moyes to switch to Fabregas.
The problem for the English club, though, is that with the absence of Thiago, Martino now has only four experienced first-team midfielders for the three places in the club's 4-3-3 formation - Xavi, Iniesta, Fabregas and Sergio Busquets.
Assuming Martino does not change the tactical line-up (and there really is no need to do that), Fabregas is guaranteed a significant amount of game-time this season. This could persuade the midfielder to stay in Spain, rather than risk returning to the Premier League in a World Cup year.
Moreover, if Fabregas were to be allowed to leave, Martino would be forced to spend a considerable sum of money on signing a replacement. The funds for such a move may not be a problem but a target certainly will be.
Who could Barcelona recruit to fill Fabregas' position? The demands of playing for the club's tactical style rule out all but the very best players in the world.
It would appear then that Fabregas will remain at the Nou Camp, at least for this season, and Moyes will have to look elsewhere to strengthen his midfield.
© Copyright IBTimes 2023. All rights reserved.