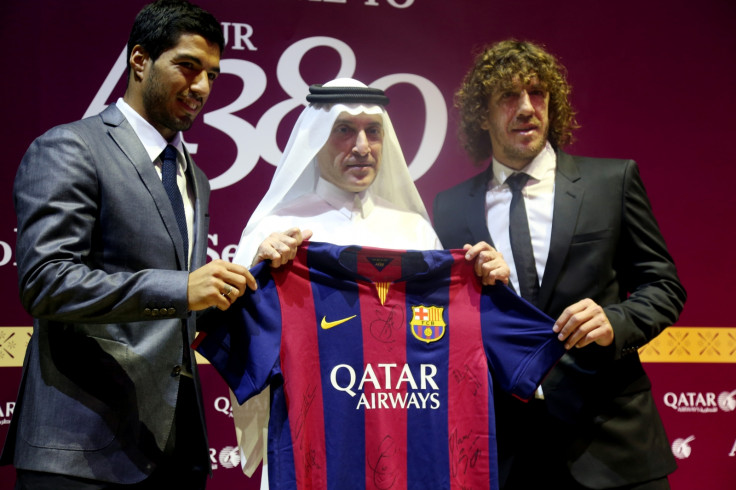 Amazon will fight Qatar Airways for the role of Barcelona's main sponsor for the 2016-17 campaign, according to RAC 1. The current La Liga champions are demanding €65m (£55.6m, $72m) a season to close any deal, but negotiations have to be completed within a matter of weeks as the Catalans will debut their new sponsor in their first pre-season game, a friendly against Celtic on 30 July in Dublin.
Barcelona's agreement with Qatar Airways expired on 30 June. The airline has sponsored the club for the past three seasons, following on from deals with the Qatar Foundation and Unicef.
Last week, Barcelona president Josep Maria Bartomeu said his team were still in negotiations with the Qataris about a deal renewal. However, he added that two other multinationals were also in the mix as Barcelona wanted a significant financial increase from the previous amount paid.
"The objective is to start the season with a sponsor on the shirt," Bartomeu said, as quoted by Sport. "We're negotiating with Qatar Airways and two multinationals."
The club have publicly admitted they want at least €65m to close any deal. Bartomeu insisted that getting the right deal was the main priority, despite the timeframe.
"We won't sign anything without being satisfied with what we will sign. We'll continue negotiating and looking for a sponsor. We want a good agreement for Barça and we'll take the necessary time to achieve this."
Catalan radio station RAC 1 revealed that the two other sponsors on the table were Amazon and Japanese firm Rakuten. However, with the second option now ruled out, the web commerce giant is now the biggest competitor to Qatar Airways, despite them offering a number far from the €65m demanded by Barcelona.