Barcelona have revealed that the signing of Denis Suarez could cost them up to €13m (£11m, $14.4m), due to a number of clauses in the deal that saw the Spaniard move to the Nou Camp from Manchester City's academy in the summer of 2013. To date, Barcelona have paid just €5m to get him back, with €3.25m going to the Yellow Submarine and the remainder to Pep Guardiola's new side.
The reigning La Liga and Copa del Rey champions signed the versatile midfielder in 2013 for just €950,000. He was later sent on loan to Sevilla before being sold to Villarreal for an undisclosed fee during last summer's transfer window.
However, Barcelona inserted a €3.25m buy-back clause in the contract, which has now been triggered to make Suarez the club's first signing of the summer.
It now emerges Barca have been forced to pay an additional €800,000 due to a previous agreement with the Etihad outfit. This means that the total fee they have splashed out for him to date, including the €950,000 spent in 2013, has been €5m.
"Apart from the cost of buying the player back from Villarreal we are also paying €800,000 to Manchester City, as agreed when he signed for Barça B. It's a fee we agreed to pay should he ever become a first-team player," the director of sporting institutional relations of Barcelona, Albert Soler, revealed. "The total operation, counting the million euros paid to sign him for Barça B, the €3,250,000 to buy him back and the €800,000 for Manchester City, amount to €5m".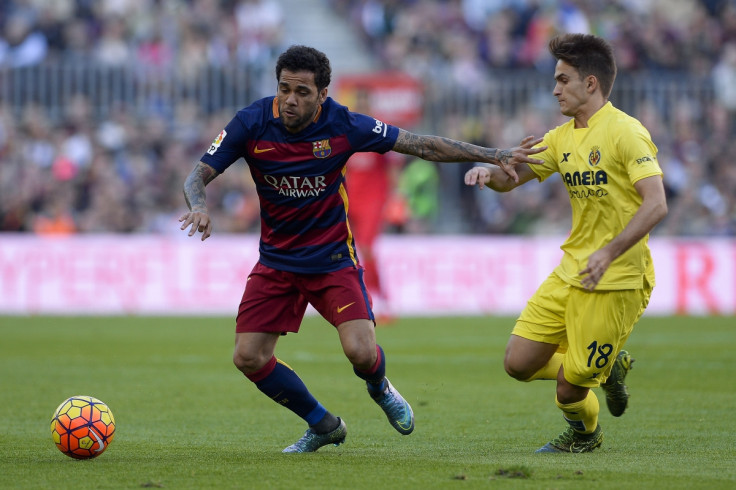 The final total could reach as much as €13m should Suarez play 100 games for the Barcelona first team, as they have also agreed to pay €800,000 as a bonus for every ten games he features in.
"We believe that a player that will play 100 games for a total cost of €13m is a very good deal for the club," said Soler.

Barcelona believe the player will continue to develop as he has at Villarreal. The club's sporting director, Robert Fernández, has hailed the deal as the midfielder is seen as a perfect fit for the Catalans' passing game.
"He is a player who has shown at Sevilla and Villarreal that he is fit to play for us. We are convinced he'll help to balance our midfield. We highly appreciate the fact that he has been given so much playing time at Villarreal," Fernandez said.
"He can play in midfield, but in attack too. We expect big things from him. He's excited to be here and is a top quality player. He knows this club thanks to his time in the reserves. That will help him to adapt quickly to our playing style and training methods. Luis Enrique knows him perfectly well".