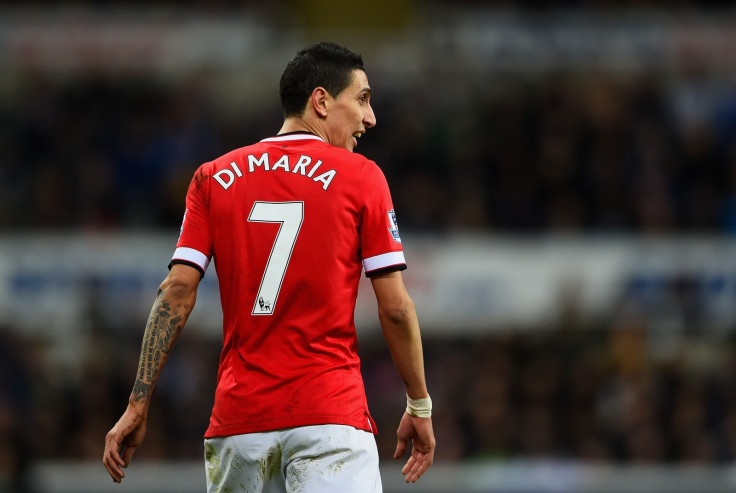 Barcelona presidential candidate Joan Laporta has rejected reports claiming the club will try to sign Manchester United midfielder Angel di Maria.
Catalan-based newspaper Sport claimed this week the club are monitoring Di Maria's situation at Old Trafford, suggesting contact has been made with the Argentina international who is receptive to the idea of returning to La Liga.
But speaking to AS TV, Laporta, who served as club president at the Nou Camp from 2003 to 2010 and is now pursuing re-election, said: "He is a great player but we do not see the option of signing Di Maria," before adding, "We look for young players."
Di Maria completed his club record transfer to United from Real Madrid last August but after a bright start to life in the Premier League, struggled during the second half of the season.
The 27-year-old started just one of United's last 10 games of the Premier League season but in a recent interview with Argentine newspaper Ole, he insisted he remains determined to prove his worth to Louis van Gaal next season.
"No [I haven't considered leaving], because I'm not thinking like that," Di Maria said. "In Madrid there were times when I was whistled around the stadium but faced it and then it turned around. I like to deal with things."
Bayern Munich have also been credited with interest in the Argentine but Sky Sports News report United have no intention of cashing in on last summer's £59.6m ($93.7) signing.
While Di Maria dismissed talk of leaving the club in the Ole interview, he did admit he was unsure of what role he would have at the club during his extended spell on the bench.
"Yes. For me, and my family. Because not everything goes as I want, because I don't play," he said.
"Because I came with an intention and end up on the bench. It's hard to tell how I feel there. I started well, with goals and assists. I was having a good time, until I was out. It's a little hard to explain why I do not play."