Spanish champions Barcelona have agreed to pay a €5.5m (£4.4m; $6.2m) fine to avoid a tax evasion trial involving the transfer of Brazilian football star Neymar.
In a statement, the club said it had recognised "an error in tax planning" over the 2013 transfer, which took Neymar from Santos to Catalonia for a reported fee of €57m.
Spanish authorities alleged that Barcelona undervalued the transfer for tax purposes, a claim the club denied.
The club's board members voted 14-2 at a meeting on 13 June to pay the fine and absolve current president Josep Maria Bartomeu and former president Sandro Rosell of any wrongdoing in the Neymar deal.
"It is the best decision for the club, as shown by the 14 votes," Bartomeu was quoted as saying by Marca.
"Rosell and I have done nothing wrong: we've been exonerated because we had no responsibility over the matter.
"[But] the club has a responsibility," he continued. "There were mistakes regarding the tax organisation."
'Positive step'
Neymar's complicated transfer from Santos to Barcelona is the subject of several court investigations in both Brazil and Spain.
Spanish tax authorities began investigating the deal after Brazilian investment group DIS, which owned 40% Neymar's sporting rights, claimed that it had not received full compensation for the transfer.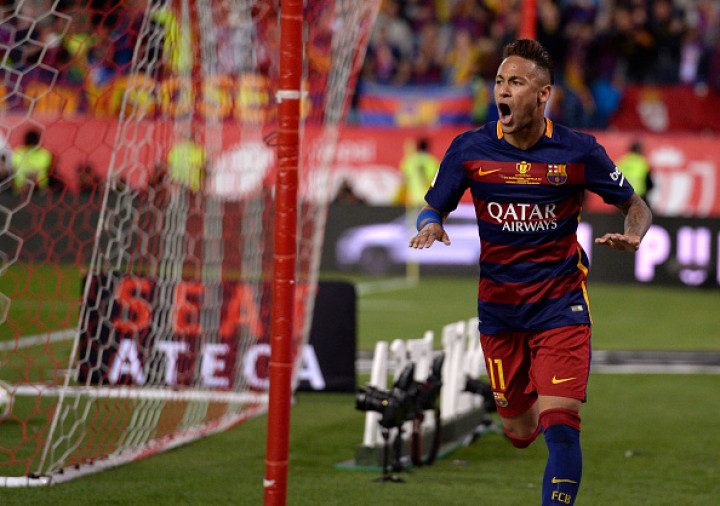 Barcelona claim they paid €17m to Santos and €40m to Neymar's parents for a total transfer fee of €57m, but investigators allege that the actual total was closer to €83m.
In the statement, Barcelona said the paying of the fine was a "positive step" that ended a situation of uncertainty surrounding the club's future economic and sporting plans.
"The agreement involves the recognition by the club of an error in tax planning for the signing of the player, for the fiscal years 2011 and 2013," it stated.
"In addition, the club has been exonerated from responsibility for the fiscal year 2014, which was also part of the proceedings."
Neymar has made 93 La Liga appearances for Barcelona over three years, scoring 55 goals.