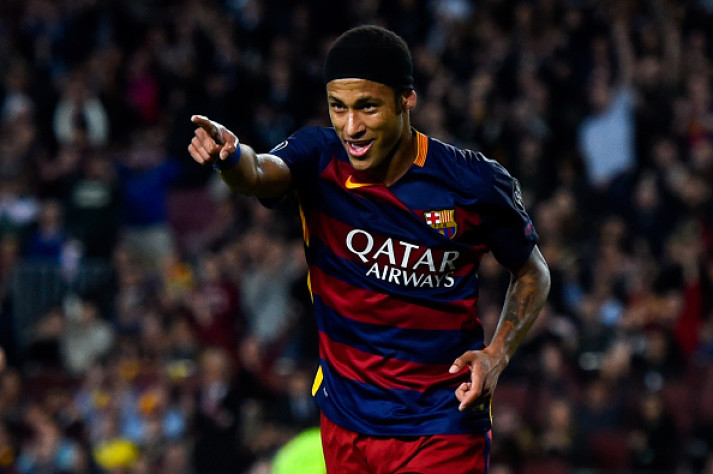 Brazilian international and FC Barcelona footballer Neymar has been charged with tax fraud and forgery of documents in his home country. The 23-year-old footballer has been accused of committing the crimes between 2006 and 2013.
Neymar's father, Neymar Santos Senior, former FC Barcelona president Sandro Rosell and serving president Josep Maria Bartomeu have also been implicated in the case. Neymar along with the trio has also been slapped with fraud charges in Spain, which revolves around the footballer's transfer fee before leaving for the Catalan club in 2013.
"They forged a series of documents between 2006 and 2013 with the intention of reducing the taxes owed to the Inland Revenue in Brazil. Neymar's conduct, along with the others accused, caused millions in losses to the public coffers," the prosecution said in statement.
"Between 2006 and 2013, the player's father was the principal mentor and mastermind of a series of contractual frauds involving Neymar's image rights, mainly through Neymar Sport e Marketing," the statement added. Neymar was playing for Santos FC before he left for FC Barcelona in 2013.
The prosecution said three companies — Neymar Sport e-Marketing, N&N Consultoria Esportiva e Empresarial and N&N Administração de Bens, Participações e Investimentos — were used as fronts by Neymar to avoid paying income tax as an individual. They have estimated that Neymar has not paid 55% of his income tax.
In a separate case, Neymar on 2 February appeared before a court in Spain, where he is accused of fraud involving his transfer fee before moving to FC Barcelona. Neymar along with his father, also his agent, appeared before the judge in the National Court in central Madrid.
The court is looking into a complaint made by Brazilian investment group DIS that Neymar and FC Barcelona had withheld information from Santos FC regarding the footballer's real transfer fee amount when he signed with the Spanish side. DIS was to receive 40% of Neymar's transfer fee from Santos FC but it claims to have got a much smaller portion.
The footballer and FC Barcelona deceived Santos FC when signing the transfer deal, representatives of the Brazilian football club told the court. FC Barcelona representatives, however, said all legal proceedings regarding the transfer were thoroughly done.
According to Agency France Press, FC Barcelona valued the transfer at about €57m ($62m, £43m), but Spanish authorities estimate it at more than €83m.
Neymar and his family deny wrongdoing in both the cases.