Barcelona are set to extend Lionel Messi's contract by three years after agreeing the terms of a new deal with his father, according to reports.
The 29-year-old foward's current contract with the Catalan giants expires in 2018 and extending his deal is a priority for club bosses.
Mundo Deportivo reports that the Barcelona hierarchy will sit down with the player and his representatives when he returns from his vacation.
Earlier this month, Messi received a €2m (£1.7m) fine and a 21-month suspended prison sentence for evading tax in Spain.
Barcelona have supported their star man since the verdict was announced, starting a social media campaign with the slogan "We are all Leo Messi".
The five-time Ballon d'Or winner retired from international football last month after missing a penalty in Argentina's Copa America final defeat to Chile.
It was his fourth loss in a major tournament final with the national team, and the second against the same opponents in the Copa America.
'No concerns over Messi'
Speaking at the unveiling of new signing Lucas Digne last week, Barcelona sporting director Robert Fernandez said he was relaxed over Messi's future.
"We have no concern [about Messi]. He'll return as soon as possible and start training right away," Fernandez was quoted as saying by Football Espana.
"I haven't spoken to Messi. Holidays are for rest and the player wants to relax and not be near his phone."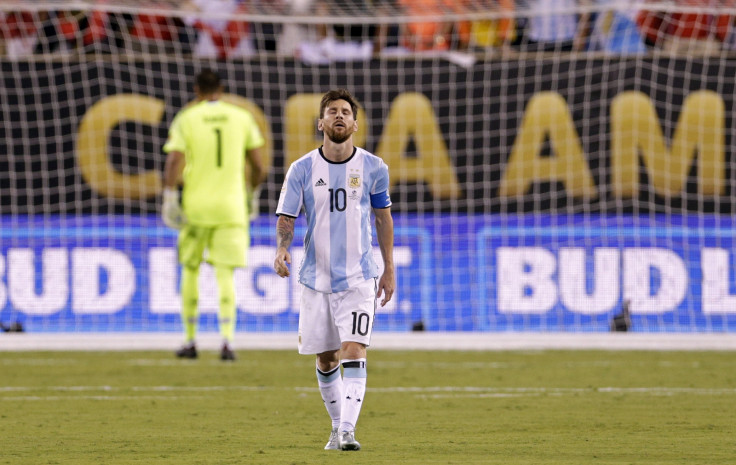 Messi has been linked with Premier League sides Chelsea and Manchester City, but Barcelona are determined to hold on to a player they signed at the age of 13.
Fernandez also confirmed that Barcelona will sign another striker this summer as a back-up option to the attacking trio of Messi, Luis Suarez and Neymar.
"We'll go for a forward, and it won't take long to decide [on who it'll be]," Fernandez said.
"One of the most important things we look for in the market is whether they're a good player and that we truly think they can succeed."
Barcelona have signed Denis Suarez, Samuel Umtiti and Digne – from Villarreal, Lyon and Paris Saint-Germain, respectively – so far this summer.