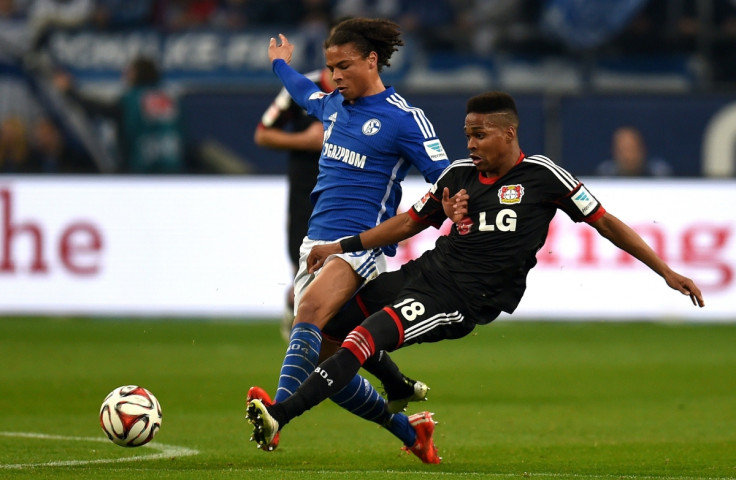 Barcelona technical director Robert Fernandez and his right-hand man Urbano Ortega travelled to German last week to watch the Bundesliga game between Mainz and Schalke 04 on 12 February. The pair were there to check out the much-coveted Leroy Sane, ahead of a potential summer move according to Mundo Deportivo.
The Spanish publication reports that the La Liga giants are favourites for the player's signature, but face competing bids from Real Madrid, Arsenal, Chelsea, Manchester United and Manchester City.
The 20-year-old offensive midfielder has been linked with a move to one of Europe's giants in recent months, following a breakthrough spell in the Bundesliga that has seen him score five goals and four assists this season.
Liverpool, as revealed by Schalke director Horst Heldt, made an attempt to lure the player to Anfield last summer. Recent stories have claimed Jurgen Klopp could renew those attempts at the end of this season.
Manchester City had also been tipped to make the player one of the first signings of the Pep Guardiola era at the Etihad Stadium, but in January French publication L'Equipe reported Barcelona had won the race for the player, agreeing to meet his €37m (£28.8m, $41.2m) buy-out clause. Sane was also said to have reached a pre-contract six-year agreement with the Catalans.
Mundo Deportivo have increased this speculation, revealing that Barcelona's technical director was in attendance during Schalke's defeat to Mainz to watch the starlet.
The report claimed Luis Enrique has been impressed by his versatility, allowing him to function both a back-up to Andres Iniesta and Arda Turan in the middle of the park, or in a more attacking role as a winger. The paper said this is not the first time Fernandez has watched Sane, but insists there will still be a stiff battle for his services with Real Madrid and England's elite all after him.
The player's manager Andre Breitenreiter, nevertheless, recently said that Sane should move to one of the La Liga giants, rather than the Premier League.
"I'm not thinking about selling Leroy to another club. I think it's too soon for him to move to a big club, he's still developing", Breitenreiter told Sport Bild.
"The statements made by our CEO, Clemens Toennies, and our sporting director, Horst Heldt, are very clear, as are Leroy's performances on the pitch. We understand that this is the dream of every young player. It was always a dream of mine to play for Barcelona or Real Madrid. He'll have to choose between one or the other. He's in good hands here if he decides to stay. He can develop here and take the next step later".