Barcelona Star Neymar Reveals He Rejected Big Money Offer from Chelsea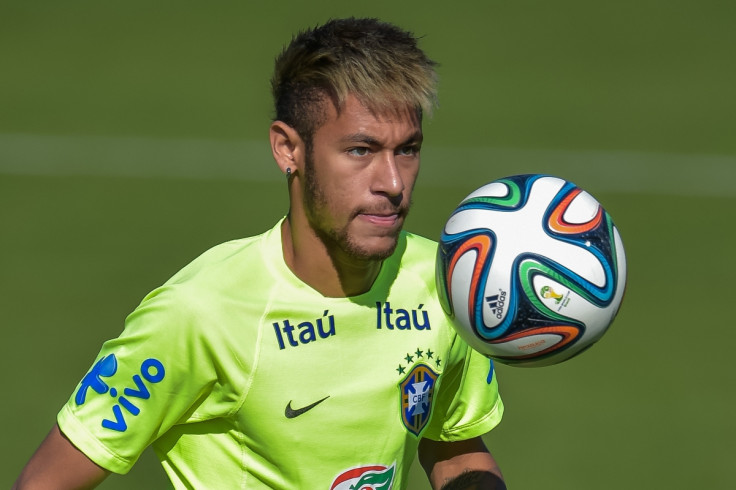 Brazil star Neymar has revealed that he rejected a chance to join the Premier League side Chelsea in 2010.
The 22-year-old left his native club Santos and signed for Spanish giants Barcelona. Before he joined the Catalan club, the Brazil international was linked with big money moves to Real Madrid, Chelsea and their league rivals Manchester City.
However, Neymar rejected a chance to make a switch to England after he agreed a deal to join Barcelona in the summer of 2013. The forward revealed Santos president Luis Álvaro urged him to spurn a chance to join the west London club.
"It was August 23, 2010. My father and I had a meeting with president Luis Álvaro at the Santos headquarters, inside the Vila Belmiro," Goal.com quoted Neymar as saying.
"Chelsea had made a huge transfer bid. In the middle of our conversation, the president turned off the lights and pointed at an empty chair."
"'This is the chair of the great national sports hero. Since Ayrton Senna's death, this chair is vacant. If Neymar Jnr stays in Santos and refuses Chelsea's proposal, he will give his first step to sit in this chair.' That made us think."
The attacker also revealed that Brazil legend Pele urged him to reject Chelsea's offer.
"That decision would be a turning point in my life. Even Pele called me. Can you imagine how important I felt? The King of Football called and asked me to stay," the Barcelona star said.
"He reminded me of his entire career with Santos, his five world titles with the national team and the club, and all the recognition he received. It wasn't easy but it was the right decision for us. We did the right thing for our family, friends and my career."
Neymar is currently with the Brazil squad for the World Cup on his home soil. He has already netted four goals in the group stages and will face Chile in a Round of 16 clash on Saturday.
© Copyright IBTimes 2023. All rights reserved.