Barcelona star Neymar reveals Premier League desire in shock interview
Brazilian international admits admiration for a host of top-flight teams in intriguing interview.
Barcelona superstar Neymar has put potential English transfer suitors on red alert by stating his admiration for Manchester United, Chelsea, Arsenal and Liverpool, as well as confirming a desire to one day experience the Premier League.
Speaking to The Sun, the Brazilian icon, who recently made his 500th career appearance, facing Valencia 11 days after inspiring a historic Champions League comeback to stun Paris Saint-Germain, applauded the unpredictability of England's top-flight that has been evidenced by Leicester City's extraordinary journey from title winners to relegation candidates.
He also praised the respective coaching talents of high-profile Manchester rivals Jose Mourinho and Pep Guardiola, the latter of whom departed Barcelona for a 12-month sabbatical one year before Neymar arrived at the Nou Camp from Santos.
"The Premier League is a championship that amazes me," said Neymar, scorer of 14 goals across all competitions so far this term. "I like the playing style and the teams. And who knows, someday, I would like to play in it, yes.
"I admire Manchester United, Chelsea, Arsenal, Liverpool – these are the teams that are always there fighting. And then you have high-level coaches like Mourinho and Guardiola. These are coaches with whom any player would like to work."
He added: "In the Premier League you never know who is going to win or who will be champions, it is always a surprise. Leicester are very good. They had a great season last year, they were Prem champions and therefore we need to respect them if we draw them in the Champions League."
Neymar has been frequently linked with United in the past. While Ed Woodward's trip to Barcelona in 2015 was believed to be taken with a view to continuing negotiations over the possible signing of Pedro, it was subsequently reported that the executive vice-chairman had actually travelled to Catalonia in order to continue the pursuit of one the future Chelsea forward's more illustrious teammates.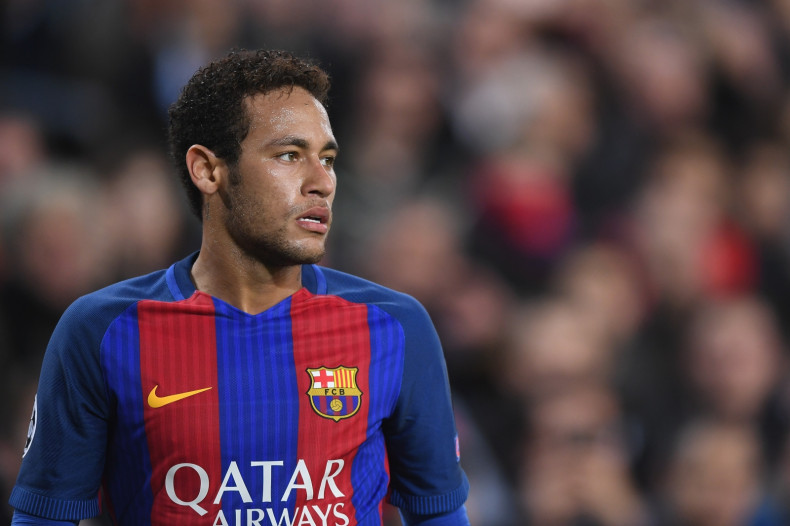 Neymar's father/agent has since confirmed on more than one occasion that United have tried to seduce his son, even suggesting last February that a world-record bid of £140m ($173m) had been submitted during the previous summer.
It was stated again in December that the Red Devils, who did eventually set a new transfer record with last summer's £89m return of Paul Pogba, were monitoring Neymar's situation, with Mourinho wary that he would likely need to improve his forward options soon with Zlatan Ibrahimovic only a short-term fix and Wayne Rooney widely expected to leave at the end of the season.
Indeed, Sport further claimed last month that Mourinho, previously eager to take Neymar from Santos to Real Madrid, had made contact with the player in a bid to lure him to Old Trafford.
Neymar is currently tied to Barcelona until 2021, having finally signed a new five-year contract in October that increased his release clause to €200m for the first year, €222m for the second and €250m for the remaining three. The agreement had first been announced in July.