The two wunderkind signings Barcelona could make this summer
Pedro Neto (17) plays for Sporting de Braga B and the Catalans would only be required to pay nominal fee.
Yerry Mina (20) is supposed to join the club in 2018 if club president Josep Bartomeu pays €9m euros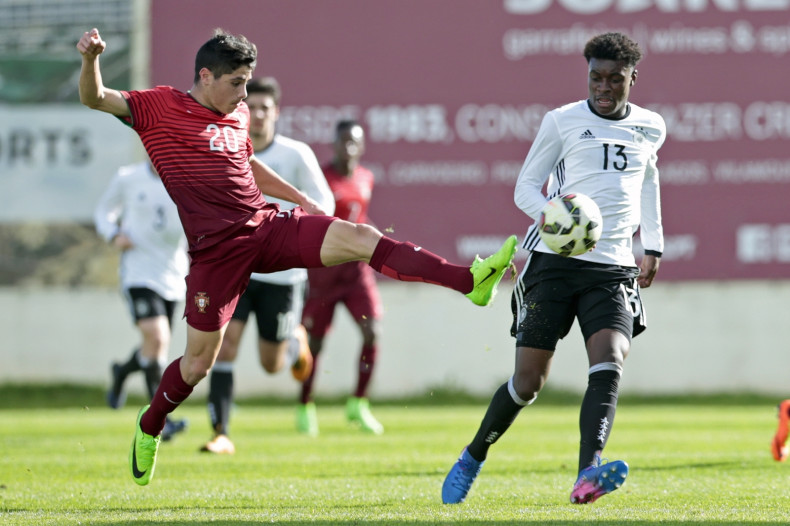 While Barcelona fight to become the first club in history to win the Spanish league and cup double three times in a row, president Josep Bartomeu works in the background to regenerate their squad and build a powerful team capable of sustaining the dominance enjoyed across the last decade. Los Culés are in search of European and American wunderkinds, and with the rumour mill in overdrive, there are two players that may join the club even before the new manager is announced.
Neto, the best youngster from Portugal since Cristiano Ronaldo
He is just 17, he has not even made his debut as a professional yet Premier League and La Liga clubs are doing their best to sign him. His name is Pedro Neto, he plays on the left wing or as central midfield for Sporting de Braga B and, according to Portuguese and Spanish Media such as O Jogo and Diario Sport, Barcelona, Manchester United, Manchester City and Liverpool are all in the race to sign him. Neto is arguably one of the jewels of the crown when it comes to European youth academies. In fact, he is the top target for Pep Segura, Barcelona's wildly successful youth academy boss. "He is a potential top world player," sources consulted by Diario Sport said.
Apart from his ability when it comes to one-on-one situations, he is explosive, very fast, hard working and is constantly displaying his scouring touch – 16 goals in 21 matches for Sporting de Braga B – even though he does not play as an out-and-out forward. Reports in Portugal highlight his ability to keep possession of the ball despite his constant dribbling attempts. Barcelona need to act fast if they do not want to lose the player, rated the best youngster to emerge from his country since Real Madrid's Cristiano Ronaldo, though he has always played in the midfield and his style is closer to Xavi or Andres Iniesta
Reports have not specified the amount of money Neto's suitors must pay to complete the deal, but it is unlikely to be the most expensive signing of the summer. According to Radio Altaminho the successful club will only be liable to pay a compensation fee to Sporting Braga for his development period in their academy. Spanish outlet Don Balon claims the youngster has a good relationship with his idol, Cristiano Ronaldo.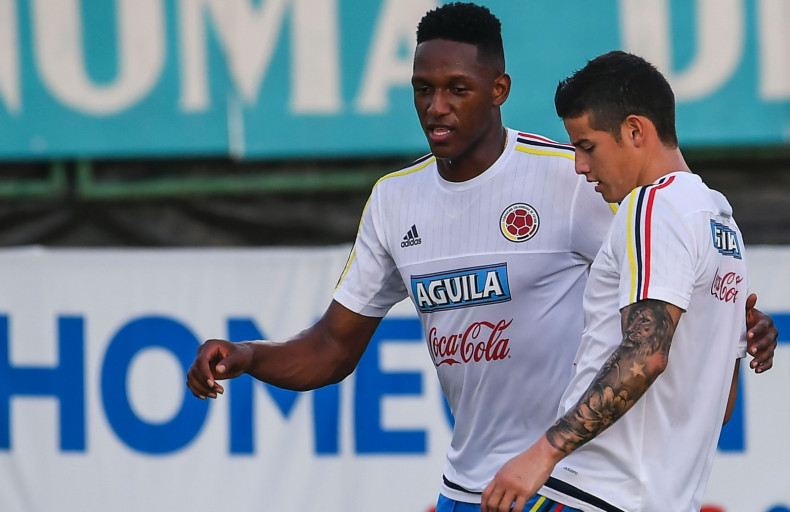 Yerry Mina, the Manchester United fan
Yerry Mina, aged 20, is one of the most talented defenders in the Brazilian League and Barcelona payed a €9m fee in 2016 to have first refusal to sign him. The club extended this option until 2018 three weeks ago. Unlike Neto, Mina has cut his teeth in the top flight. In fact, he was a key player in the Campeonato Brasileiro , a title that his current club Palmeiras had not won since 1994 when Rivaldo led the line. Mina is 6ft 5 in and despite his height, he is extremely fast, a very aggressive defender with good passing skills, as he remarked in an interview with Diario Sport. "My style of play is the same as Barcelona's. I always want to play out from the back. Barcelona always start with [Marc-Andre] Ter Stegen, when the ball gets to Lionel Messi or Neymar, it is always touched. I don't like teams that don't want the ball." Furthermore, Mina would become the first Colombian player in Barça's history.
Though some reports claim he will join Barcelona in January 2018 after a meeting between Palmeiras and Blaugranas, there is a risk that current La Liga holders could lose him, similar to their delay over Gabriel José. Unlike Jesús, Mina rejected a bid from Manchester City last December, according to Diario As.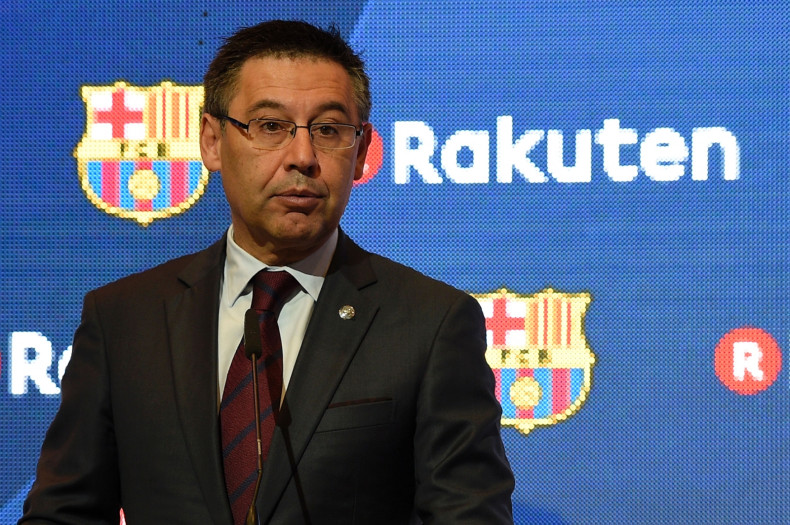 The player, who confessed he is a Manchester United fan and said he loves the Premier League more than any other league, has shown enthusiasm when asked whether he is close to a Barcelona switch. "I am happy at Palmeiras right now and I feel at home, but at the same time, I am excited because as they say, Barcelona is 'more than a club'.
"Every day I get up and think I am doing things well because Barça are paying attention to me, but I have objectives for 2017 to do well with my mind, 100% focused on doing things well with Palmeiras and, after that, try to go to Europe. Everything has its time."
These movements are framed in Barcelona's mid-term strategy. But in the short term, it seems clear that Luis Enrique's replacements will need more than a couple of youngsters to help rediscover the much-acclaimed tiki-taka style.