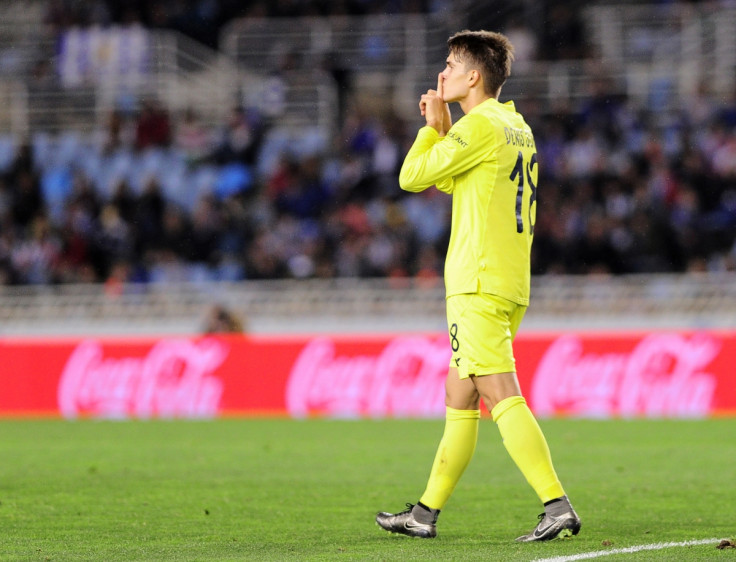 Barcelona have reaffirmed their intention to re-sign Villarreal starlet Denis Suarez, but there remains some doubt over whether they will complete the move.
After a spell at Manchester City, Suarez returned to Spain to join Barcelona in 2013. A loan spell at Sevilla followed before he joined Villarreal for an undisclosed fee in 2015, with Barcelona including a buy-back clause in the deal.
The current La Liga champions have made their intention to bring the player back to the Nou Camp clear, but other interested parties are still free to try and sign the playmaker before 1 July. Catalan-based newspaper Sport suggest that while Barcelona are ready to pay the buyback clause of €3.5m (£2.75m, $4m), other clubs are free to table a better offer before that date. In that case, Barcelona will be required to match that new offer within three days.
While the club are confident of securing Suarez's services, they have exercised some caution in announcing the move. In a curiously worded statement on their official website, Barcelona announced: "Unless there are any last minute changes, Denis Suarez will be part of the FC Barcelona first-team in the 2016-17 season."
It follows claims from Barcelona sporting director Robert Fernandez, who said last week the club have informed Villarreal of their intention to resign the player, that they expect to conclude the deal on 1 July.
While the intervention of another club could potentially raise the price they have to pay, Barcelona are aware of Suarez's desire to return to the club and are confident of reaching an amicable agreement. Tottenham Hotspur, Arsenal and Napoli have also been linked with moves for the Spaniard, but the player has already turned down offers, Sport suggest, as he as he still dreams of playing for the Catalan giants.
Suarez scored four goals and provided seven assists during his impressive season with Villarreal last term.