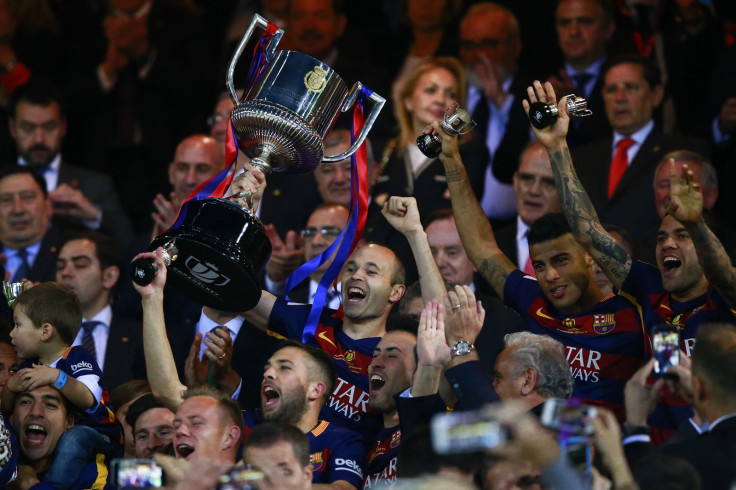 Barcelona made history last season after winning a historic sixth La Liga and Copa del Rey double, one more than Athletic Club de Bilbao's tally of five. The challenge for the Catalans is to do it again next season and break another Spanish record; no other team has been capable of achieving a double three times in a row – both Athletic and Barça won it twice in consecutive seasons but fell short in the third. But, despite their La Liga dominance, Los Blaugranas face a crucial summer after a worrying end to the 2015-16 season in which they almost threw it all away. As a pivotal summer begins to kick into full swing, IBTimes UK consider the main objectives for Barcelona in the upcoming weeks.
Keep Claudio Bravo and Marc-André ter Stegen
The rotation of Claudio Bravo and Marc-André ter Stegen is an unsolved and somewhat controversial situation at the Camp Nou. Both goalkeepers have admitted their discomfort with the arrangement. "I would be lying if I said I was happy not playing in the Champions League" the Chile international said in February. "If nothing changes, I will need to speak to the club," his Germany counterpart said last March. Convincing both to stay is a must, as having a weak alternative in goal is always a major problem. Barcelona are fully aware of this; they endured their worst season in the last decade after Victor Valdés knee injury in 2014. José Manuel Pinto had to replace him and his performances were far from what you would expect from a Barça goalkeeper.
A reliable option at centre-half following Marc Bartra's departure
At one point in time, Marc Bartra appeared a natural replacement for Gerard Piqué, but he has not been able to succeed and last week was sold to Borussia Dortmund. Thomas Vermaelen could be the next one to leave the club and, despite Piqué and Javier Mascherano being one of the most reliable defensive pairs in La Liga, there is no adequate replacement for either of them in the squad.
According to Diario Sport, Robert Fernández, Barcelona's sporting director, wanted to sign Athletic Club starlet Aymeric Laporte and Marquinhos of Paris Saint-Germain. But the former remains heavily linked with Pep Guardiola's Manchester City while the latter will remain at the French club according to Sport. Olympique Lyon's Samuel Umtiti now tops Fernandez's shopping list, according to AS, alongside the Uruguayan Mauricio Lemos, currently at Las Palmas. Every time Piqué or Mascherano miss a match, Barcelona look in trouble.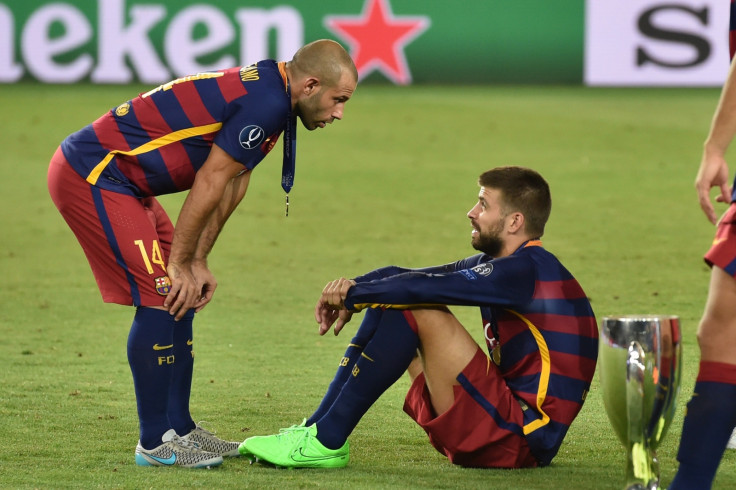 The question marks over Arda Turan's future
There are no big surprises expected in Barça's midfield this summer. Sergio Busquets will sign a new deal in July – the club needs to wait until then to avoid breaking Financial Fair Play rules. That is why, unless there is a major departure, the club will not be able to bid for top playmakers despite Arda Turan's disappointing season. And therein lies another dilemma.
The Turkey international is expected to play a major role in his country's Euro 2016 campaign in France. If he stands out with his national team and adds to his market value, Barcelona will decide whether to sell him or give him another chance to show if he can make it at Camp Nou. His agent recently ruled out the first option. But this is football, and what seems impossible one day can feasibly happen hours later.
A low profile alternative for the MSN
"Do not bench Barcelona's stars if you want to survive as a manager at Camp Nou." That is the first commandment of Luis Enrique's law. He learnt this lesson when Lionel Messi and Neymar sat on the bench in January 2015 during that infamous defeat to David Moyes' Real Sociedad. The manager was close to being sacked after a clash with the Argentina star not long after the incident – later confirmed by Barcelona defender Jeremy Mathieu.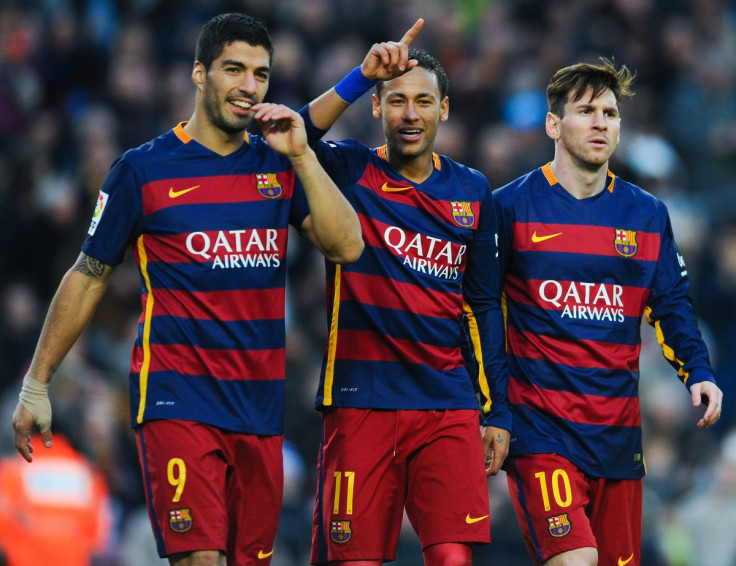 This challenge for the club is a tough one. There are no top forwards in the world who would accept joining Barça and settle for a back-up role. Players such as Karim Benzema, Zlatan Ibrahimovic or Harry Kane, for instance, could easily sign for a big club that guarantees them plenty of opportunities, not to mention a generous pay cheque.
In the event of an injury or suspension, there are no proper replacements for the attacking trio. So far, the latest batch of attacking youngsters from La Masia haven't been of the required standard. And that is the reason why Barcelona are eager to sign Nolito. According to Sport, Luis Enrique thinks he is the best option to balance Barça's attack. Aged 29, Celta's striker would be more than happy to join Blaugranas, and being benched week in week out would not be a problem. Elsewhere, Atlético de Madrid's Luciano Vietto has been offered to the club, according to Mundo Deportivo, but the option of Sevilla's Kevin Gameiro's is "impossible".
Barcelona's foundations will not change this summer. But the devil is in the detail. And details could tip the scales in favour of Real Madrid or Barcelona next season. That is why Catalans need to solve these problems if they want to shatter another record and become the first Spanish team to win three doubles in a row.