Thomas Lemar refused to rule out a potential exit from AS Monaco after starring for France in their 4-0 World Cup qualifier win over the Netherlands on Thursday night (31 August).
The French winger, who can also play in midfield, was subject to interest from Arsenal and Liverpool on transfer deadline day but a move failed to materialise. He refused to let speculation dampen his spirits as he scored a brace and reminded his suitors of his quality.
Arsene Wenger is a big admirer of Lemar and after initially stating that an Arsenal move for the Frenchman was dead, it was reported by multiple publications that the Gunners made an eye-watering £92m ($118.8m) deadline day bid which was accepted by the Ligue 1 club.
Arsenal were said to be trying to secure a replacement for Alexis Sanchez, who was linked with a move to Manchester City, but despite their offer being accepted, Lemar turned down a chance to join Wenger's side owing to their absence from the Champions League this season.
The France international's refusal to join the north London saw Pep Guardiola's move for Sanchez turned down, which has left City fuming, according to the Daily Mail, as they had made the Chilean their top priority on the final day of the transfer window. The former Barcelona forward was also said to be keen to move, but will now see out the final-year of his contract with Arsenal.
Lemar, however, still has a chance to secure a move away from the club as Spain's transfer window does not shut until midnight on Friday (1 September) and Barcelona have been linked with a move for the winger.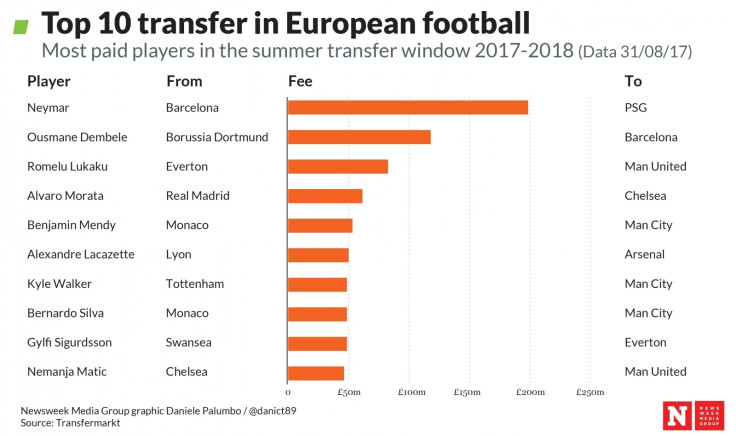 The Catalans were actively pursuing Philippe Coutinho, but Liverpool's refusal to sell has seen them identify Lemar as a potential second option and the Frenchman refused to rule out a potential exit when asked about his future after France's thrashing of Netherlands.
"You will soon see for yourself, but for the moment I am a Monégasque and everything is going very well," he said on TF1, as quoted by the Mirror.