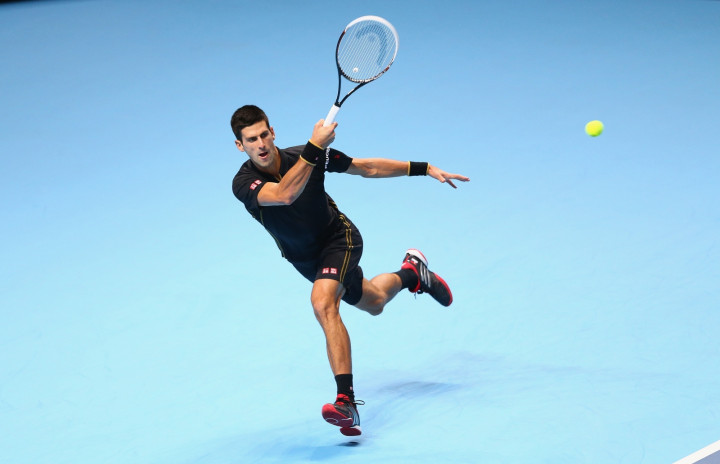 Novak Djokovic began attempts to win a third ATP World Tour Finals crown in a row with a comfortable two-set win over US Open Marin Cilic in London.
The two-time defending champion sailed to a 6-1 6-1 win in supreme style to claim an 11th career win in as many matches against Cilic, who floundered on his debut at the O2 Arena.
Victory without dropping a set - the fourth straight sets win of the singles competition - for the seven-time grand slam champion leaves Djokovic within two round robin wins from confirming himself as the year-end world No.1.
Notwithstanding his recent dominance at the ATP Finals, Djokovic brought a formidable record into his 11th career meeting with Cilic, having won all of the pair's previous ten matches, though he was taken to five sets in their last meeting at Wimbledon.
Cilic began intent on breaking that run with a solid first service game but from that moment Djokovic put the hammer down and reeled of fthe next six games in just 27 minutes to clinch the opening set.
Djokovic took break points at the first opportunity in the third and fifth games before converting the second of two set points as Cilic made his 10th unforced error with a netted backhand.
The relentless Serb grabbed another early break at the start of the second but as Cilic threatened to sink without a trace he attacked and was rewarded with his first break of the match, ending an eight-game streak from Djokovic.
All the Croatian's good work was undone with a reckless game as Djokovic took his third break point chance to lead 3-1 and from then it there was no way back for Cilic as his opponent clinched the final three games to win in just 56 minutes.