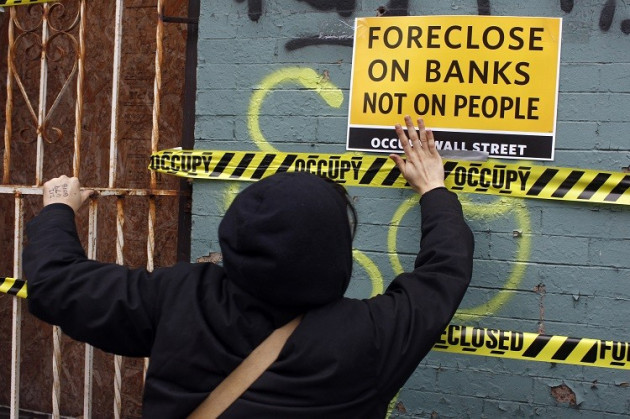 The National Credit Union Administration has filed lawsuits against Barclays, the Royal Bank of Scotland, and seven other banks over the sale of mortgage-backed securities, which have been blamed for the collapse of two credit unions.
According to a US regulatory filing, the NCUA said Barclays, RBS, JPMorgan's unit Bear Stearns, Morgan Stanley, Morgan Stanley Capital, UBS and Credit Suisse all sold $2.4bn (£1.5bn, €1.8bn) worth of faulty financial products to Southwest and Members United corporate credit unions, which led to their demise.
"We continue to pursue accountability and recovery in the wake of billions of dollars in sales of faulty securities that led to the collapse of several corporate credit unions and handed the industry the costly bill of paying for the losses," said NCUA Board Chairman Debbie Matz in a statement.
The NCUA says that the banks misrepresented their products and sold the securities to unions which contained statements that were not true or omitted material facts.
All the banks cited have declined to comment.
Recovering Losses
The two corporate credit unions paid nearly half a billion dollars for the mortgage-backed securities, also known as asset-backed securities (ABS), while also paying nearly two billion dollars for the products sold by the rest of the banks.
ABS is a financial security backed by a loan, lease or receivables against assets other than real estate and mortgage-backed securities and was largely to blame for credit crisis of of 2007 and 2008.
During the financial crisis, the market values of some of the assets in the Fund fell below their book values and were further exacerbated when Lehman Brothers applied for Chapter 11 bankruptcy protection in the US on 15 September 2008.
In September 2012, the NCUA filed another lawsuit against UBS for the alleged "misrepresentation" of residential mortgage-backed securities,products that are largely to blame for causing the global credit crisis, when it sold it to US Central Federal Credit Union and Western Corporate Federal Credit Union in 2006 and 2007.
According to a complaint filed by NCUA, the two unions paid $1.1bn for the securities and at the time of purchase, US Central and WesCorp "were not aware of the untrue statements or omissions of material facts" in the offering documents of the RMBS.