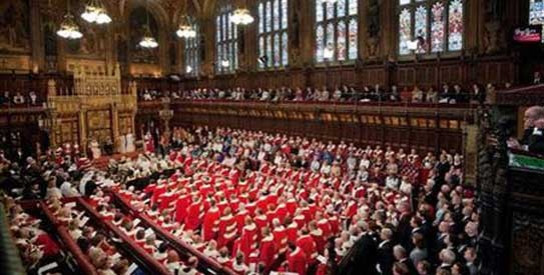 Barclays, RBS and Lloyds will face a House of Lords Committee to discuss the reformation of the European Union banking system next week.
Barclays' group general counsel Mark Harding, RBS' group director of strategy and corporate finance Richard Kibble and Jonathan Gray, regulatory developments director at Lloyds Banking Group will face the House of Lords Economic and Financial Affairs EU Sub-Committee on 16 October.
Following an inquiry into the reform of the EU banking sector, which was launched in July 2012, the banks' representatives will give evidence on a number of topics, including the division of responsibility between the European Central Bank (ECB) and national supervisory bodies representing EU Member States, as well as reforms to the role of the European Banking Authority (EBA).
While looking at European proposals mapping out a framework for the Recovery and Resolution Directive, the banks will also deliver their views on how it will impact the UK's overall position within international financial markets.
The initial inquiry stated that "the ongoing euro area crisis, and the strain that it has placed on the EU banking sector, has led to calls for reform of the way in which the banking sector operates and is regulated. Proposals for an EU directive on bank recovery and resolution were published in June. However, these proposals have already been subsumed into a wider debate about the steps towards "banking union" that are needed if the financial crisis is to be resolved.
"Although the Government have made clear that the UK will not take part in the fundamental elements of a banking union, the implications of these developments for the UK cannot be ignored. The Government argue that the UK's non-participation should not and need not adversely affect London's position as the leading financial centre in Europe, nor undermine the single market. The strength of this argument may soon be tested," it added.
Don't forget to check out IBTimes UK's economy section for live blogging of the event.