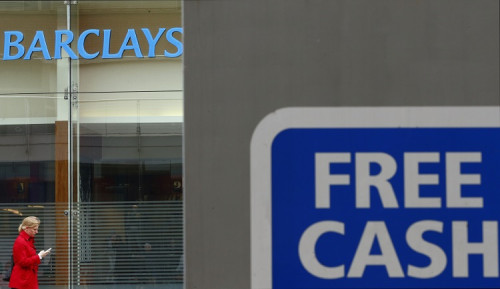 Barclays could face another set of fines after the bank revealed that it has launched an investigation into how 27,000 customers' data had been stolen and sold on the black market.
According to a statement by Barclays on 9 February, the bank said that it has notified regulators over the data breach and started a probe.
"This appears to be criminal action and we will co-operate with the authorities on pursuing the perpetrator," said Barclays.
It added that its initial findings suggested that the files were linked to the Barclays Financial Planning business, which closed in 2011.
The Mail on Sunday revealed on 9 February that it had evidence over thousands of Barclays customers that had their personal data, including customers' earnings and passport details, stolen or sold on the black market.
The report said journalists were shown 2,000 files on the bank's customers and that a whistleblower said that there were 25,000 more files on a database.
In Barclays statement, it thanked the Mail on Sunday for the revelations.
"Protecting our customers' data is a top priority and we take this issue extremely seriously," said Barclays.
"We would like to reassure all of our customers that we have taken every practical measure to ensure that personal and financial details remain as safe and secure as possible."
On 5 February, Business secretary Vince Cable warned that Britain's essential services are vulnerable to cyber attacks.
Speaking at a summit of regulators and intelligence chiefs, Cable noted that businesses have to do more to protect IT systems from cyber attacks and the chaos that accompanies them.
The business secretary hosted the summit of regulators for the financial, water, energy, communications and transport sectors, together with ministers and top officials from the security and intelligence agencies.
The participants discussed working in partnership to address cyber threats to the country's essential services.
"Cyber attacks are a serious and growing threat to British businesses, but it is particularly important that those industries providing essential services such as power, telecommunications and banking are adequately protected to avoid disruption to our everyday lives," he said.
The Bank of England earlier published a report based on an exercise it carried out last year to test how the different banks and agencies would work together to tackle the impact of a cyber-attack.
More than 200 representatives from the major banks, financial regulators, the Treasury and infrastructure providers participated in the four-hour, "desk-based" exercise.
In the report, the central bank suggested a single body to coordinate communications across the industry. It also urged banks to report cyber attacks to regulators and police.