Celebrated hacker Barnaby Jack, best known for discovering bugs in medical devices and hacking cash machines to distribute money, has died in San Francisco aged 35.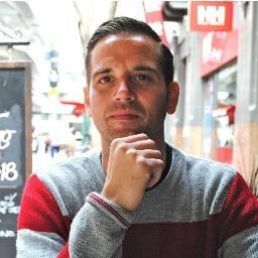 The city's Medical Examiner's Office confirmed his death but provided no further information. Jack was due to appear at the Black Hat security conference in Las Vegas on 1 August.
Speaking to Reuters a week before his death, Jack said he could prove that medical equipment for heart patients could be used to kill them. He had devised a way to remotely attack patients with heart conditions by hacking into the wireless communications system linking implanted pacemakers and defibrillators with bedside monitors.
In an interview with the BBC in 2012, Jack said he had discovered flaws in widely used insulin pumps which allowed him to compromise the devices and administer a fatal level of insulin.
Jack said: "My purpose was not to allow anyone to be harmed by this because it is not easy to reproduce. But hopefully it will promote some change in these companies and get some meaningful security in these devices."
The online grief that followed the announcement of his death was acknowledged by his sister, Amberleigh Jack who tweeted:
So humbled by the social media flood of people that loved @barnaby_jack . thank you all so much for your kind words.

— Amberleigh Jack (@Amberleigh_Jack) July 26, 2013
IOActive, the security firm at which Jack was director of embedded devices, said on Twitter:
Lost but never forgotten our beloved pirate, Barnaby Jack has passed. He was a master hacker and dear friend. Here's to you Barnes! — IOActive, Inc (@IOActive) July 26, 2013
The hacker was booked to give a presentation on medical device vulnerability at the Black Hat conference and was planning to talk about a wireless technique that he claimed could kill a man from 30 feet.
A description of the presentation he was due to make on 1 August reads: "This talk will focus on the security of wireless implantable medical devices. I will discuss how these devices operate and communicate and the security shortcomings of the current protocols ... I will also discuss ideas manufacturers can implement to improve the security of these devices."
Jack only recently turned his attention to medical implant security flaws, having shot to fame among the hacking community in 2010 when he hacked into an ATM without using a valid bank card - a technique he called Jackpotting - and handed out the cash.