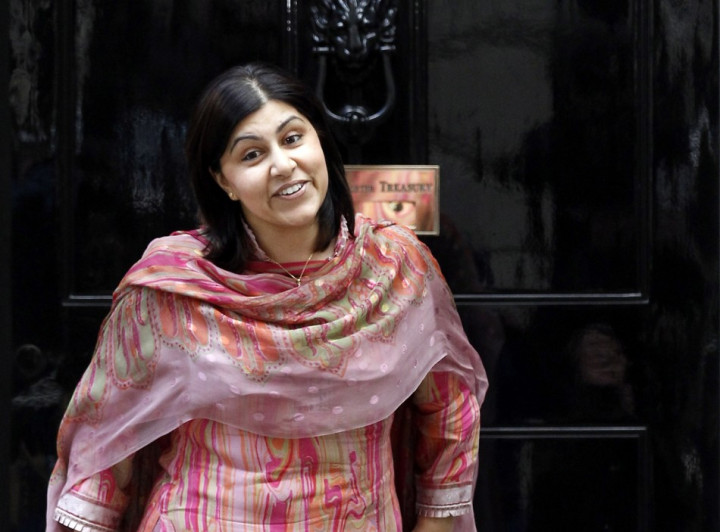 David Cameron has damaged the Conservatives' future prospects by ditching Baroness Warsi and failing to recruit new black and Asian MPs to his cabinet, it has been claimed.
Ethnic minority British voters will be turned off by changes in the cabinet reshuffle made by the prime minister, insisted Simon Woolley, chief executive of Operation Black Vote.
Speaking exclusively to IBTimes UK, Woolley warned the party risks alienating the general British public, and undermining Cameron's long-standing efforts to appeal to modern Britain.
"It's a very, very big missed opportunity," said Mr Woolley. "In the run-up to the 2015 election people will ask; who does the Conservative Party stand for? Right now it is looking more and more like the party of privilege."
Operation Black Vote works to convince Black and Minority Ethnic communities to vote in elections - and Woolley says the decision to dump Warsi as co-chairman of the Conservatives will make the organisation's job even harder.
"Baroness Warsi has broken the mould by her background as a northern female Muslim and she has made a huge impact.
"The real reason is that her critics do not like a strong woman who is a Muslim telling them what to do. She has had to deal with this.
"It seems like the Prime Minister has capitulated to her critics and not because she was doing a bad job."
Woolley also refuted suggestions that Cameron's cabinet selections were shaped by a lack of available talent from ethnic minorities.
"It makes me sad the PM has done this and has not appointed MPs such as Adam Afriyie or Shailesh Vara. These guys served in the Opposition cabinet, but have not been shown the light of day."
Shailesh Vara was elected 2005 and served in Mr Cameron's Opposition cabinet as deputy leader of the House of Commons.
London-born Mr Afriyie assumed office also in 2005. He was shadow minister for Innovation, Universities and Skills in 2007.