Heathrow Airport expansion opponent Justine Greening moved to international development
New Transport secretary is former chief whip Patrick McLaughlin
Liberal Democrat David Laws poised for cabinet return - reports
Jeremy Hunt is new Health Secretary but can stylish operater handle reforms heat?
Theresa Villiers gets Northern Ireland brief as Belfast erupts in violence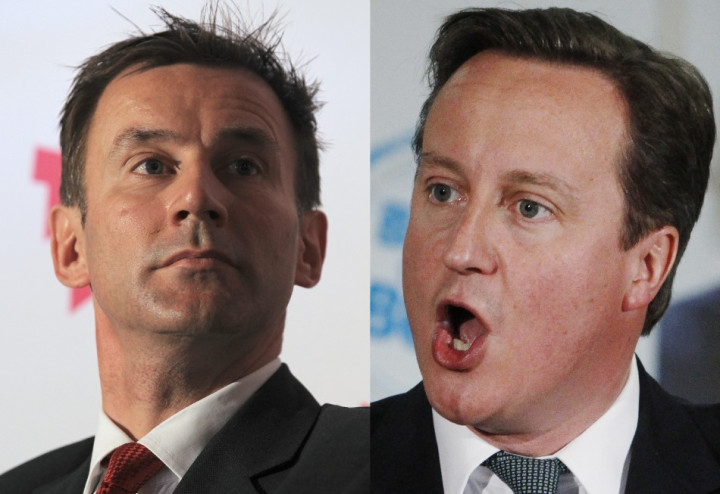 15:40pm Here are the movers in today's coalition government cabinet reshuffle by Prime Minister David Cameron:
Baroness Warsi becomes Foreign Office minister
Jeremy Hunt becomes Health Secretary
Patrick McLoughlin becomes Transport Secretary.
Justine Greening is the new International Development Secretary.
Theresa Villiers gets Northern Ireland
Andrew Mitchell becomes Chief Whip.
Andrew Lansley becomes leader of the House of Commons.
Owen Paterson is made Environment Secretary.
Ken Clarke becomes Minister without Portfolio.
Who are the ministers who have inched a bit higher up the greasy pole and who is on the slide?
Winners:
Patrick McLoughlin who becomes Transport secretary.
Owen Paterson who becomes Environment Secretary.
Jeremy Hunt who becomes Health secretary.
Andrew Mitchell who gets the job he has long coveted as chief whip.
Losers:
Baroness Warsi Co-chairman to junior minister in Foreign Office.
Andrew Lansley booted out of Health department.
Kenneth Clarke: Loses Justice secretary job.
3:00pm So it seems the reshuffle is complete and David Cameron has his new cabinet. Full list to follow. Has the prime minister assembled a deficit fighting team capable of snaring victory in the 2015 general election? Or is today's activity nothing more than fiddling while an economic firestorm burns through cash and demand? Tell us what you think.
2:56pm Baroness Warsi is made minister of state at Foreign Office.
2:45pm Justine Greening is new secretary for international development. Regular foreign travel should come in useful if Heathrow airport does get a new runway. Constituents shall not be happy.
2:39pm: Patrick McLaughlin is the new transport secretary. A northern ex-miner, he is different from the Tory high command. His new role is more public after two years fighting rebellions behind the scenes as chief whip.
2:25pm Blog back live after conducting an interview with Operation Black Vote. Chief Simon Woolley says sacking Baroness Warsi makes Tories toxic "party of privilege."
1.10pm Blog is taking a break for a short while. Back soon with exclusive content and more reshuffle chatter. Please tell us what you think, below.
12:26pm This reshuffle is being framed by the prime minister as a key plank of 'Delivery Phase Two'. Ministers getting the boot are those judged to have not delivered change. But how does the PM measure performance? With a killer app designed just for him, at a reported cost of up to £20,000.
12:18pm Maria Miller is new culture, media and sport secretary. The former disabilities minister also collects Featherstone's old job. Having two jobs is why Osborne came under fire from the ranks.
12:12pm Another Lib Dem bites the dust. Lynne Featherstone loses the women and equalities portfolio at the Home Office.
12:01pm Is Cameron bidding to hold down the number of Lib Dems in his cabinet? Reports say Sarah Teather faces chop at Education to make way for Laws. Teather famous to most people for cracking cringing jokes at last year's conference.
11:56am Ousted justice secretary Kenneth Clarke "pleasantly surprised" to still have cabinet role, he tells BBC.
11:49am: Laws to enter cabinet as education minister under Michael Gove. Both are strong performers and Laws has heavyweight intellectual clout. Could be a strong team for Cameron.
11:43am David Laws poised to make cabinet return, say reports. Big news if true. More follows...
11:40am Owen Paterson to be new environment secretary, say rumours. He would shuffle from Northern Ireland office, into which comes Theresa Villiers.
11:19am Jeremy Hunt is new health secretary, say reports. A popular figure, Hunt got in hot water during the BSkyB merger bid for alleged closeness to the Murdochs. Will controversial health reforms be aided by his smooth style and ability to speak, without need to explain his explanations? Lansley struggled presentationally.
11:13am Unnamed MP tells Spectator's Isabel Hardman that the rot is at the top of government. "They can change personnel but the problem is at the top."
11:06am Liberal Democrats have been silent during reshuffle. But many in parliament and in the country will struggle to endorse Grayling as new justice secretary. Is Cameron thinking of his coalition partners at all?
11:01am Sky News reporting that Chris Grayling is new justice secretary. Appointment would be a shift to right by government; Grayling favours more prison places - the precise opposite of Clarke.
10:52am Theresa Villiers becomes Northern Ireland secretary, leaving role as transport minister. Is Cameron starting to deliver on pledge to increase female representation? Villiers told Sky News correspondent Sophy Ridge she was "delighted by new job". Last night, police in Belfast used rubber bullets to quell protesters.
10:37am Health secretary Andrew Lansley set to lose role by being announced as new leader of the House, say reports. Not a surprise, though Lansley has held the brief for longer than Cameron has been party leader. Lansley failed disastrously to explain to a sceptical public why hospital A&E's must close and be replaced by small clinics, which shut early. He would replace the popular Sir George Young, another veteran from the Thatcher era.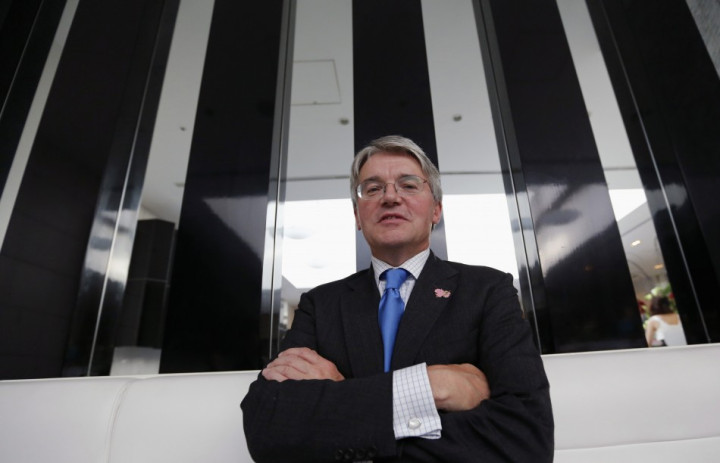 10:25am Jazz lover Kenneth Clarke to get advisory role inside Treasury, say reports. The 72-year-old is a radical at a time when radical ideas are needed to kickstart recovery - and aid re-election bid in 2015. But how likely is Osborne to loosen the reins he holds over policy? Maybe being roundly booed at the Paralympics yesterday will make the chancellor more open to advice from a predecessor.
10:18am This reshuffle would be an excellent time to make "disappear" a staunch opponent of a third runway for Heathrow airport. Transport secretary Justine Greening has helpfully made the chance of an exit easier for the PM by admitting that remaining in a pro-third runway cabinet "would be difficult for me". Constituents in Putney might find it difficult, too. She was elected on an anti-expansion ticket.
10:12am Sky reported earlier that work and pensions secretary Iain Duncan Smith turned down offer of justice brief. Not very surprising decision to decline: reform has long been a personal crusade for the Chingford and Woodford Green Tory, since investigating the reasons for grinding deprivation and poverty in some communities.
9:57am Tipped to replace Baroness Warsi are Michael Fallon and housing minister Grant Shapps - who is related to the Clash guitarist Mick Jones. Deputy chairman Fallon was snapped entering no10. Annoucement imminent?
9:47am Rumour alert: Education secretary Michael Gove safe in job. A star performer among the Tory top ranks, it would be a shock if Cameron sacked the former journalist. Gove has made free schools a reality, with up to 55 opening for the new school year. He also can speak human, unlike colleagues such as Andrew Lansley.
9.35am Rumour alert: Work and Pensions secretary Iain Duncan Smith is to hold onto his cabinet post. He survives storm whipped up by controversial changes to benefits - which are to be replaced with a single 'Universal Credit.'
9:31am Labour MP Chris Bryant took to Twitter to dismiss Cameron's cabinet reshuffle as mere windowdressing. 'A general maxim: reshuffles that don't move one of top four have little impact on public. Hague, Clegg, Osborne, May all staying put,' he wrote on the micro-blogging site.'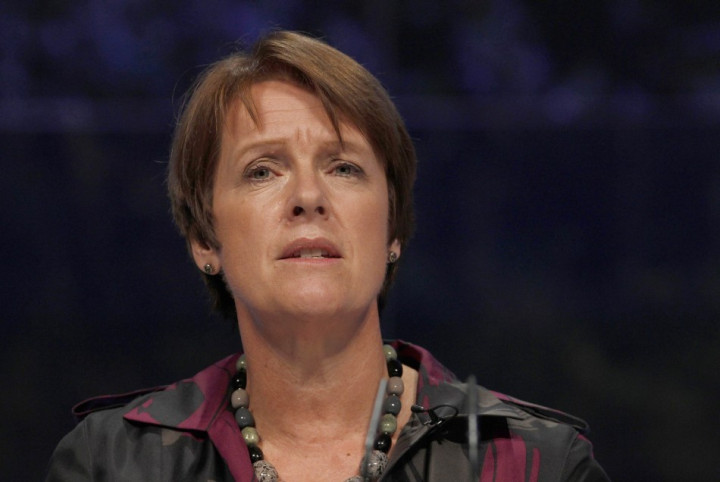 9:23am Caroline Spelman loses her job as secretary for environment, food and rural affairs. Not a surprising move by Cameron to dismiss Spelman. She had failed to recover from the fiasco of plans to sell off parts of England's forests in 2010.
9:13am Veteran Kenneth Clarke has lost his job as justice secretary. A former Chancellor of the Exchequer for whom Cameron has much respect, Clarke was regularly in conflict with Home Secretary Theresa May during his time as Justice secretary. A Hush Puppies-wearing lover of jazz, Clarke was accused by the Tory right of being soft on law and order and also sentencing of criminals.
May famously told him to his face once: "I lock them up, you let them out."
9:06am Hi this is IBTimes reporter Dominic Gover bringing you the very latest movements in David Cameron's cabinet reshuffle.
9:00am Andrew Mitchell was the first to move. He was appointed Chief Whip last night (Monday).
Ambitious Mitchell leaves the Department for International Development, a post he held since 2010.
Cameron appoints as his enforcer the man who masterminded the campaign to deny him the party leadership in 2005 - as David Davis' manager.
But appointing Andrew Mitchell is likely to win the approval of many on the right of the party during coalition with the Liberal Democrats.