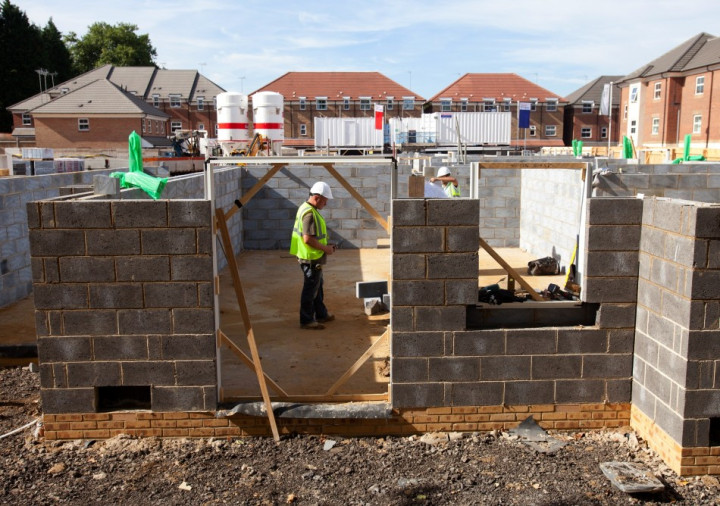 Homebuilder Barratt Developments said its full year profits will likely beat expectations as government initiatives to boost demand in the housing market have ramped up home prices.
The construction firm said profit before tax and exceptional items for the full year to 30 June is expected to be around £192m and "ahead of the top end of analysts' expectations".
Its forward orders have soared 53.6% to £829.7m on the year. Barratt's average selling price rose 9% in its second half.
Two multi-billion pound government schemes, Help to Buy and Funding for Lending, have brought down the cost of a consumer mortgage over the last year. The programmes make it easier for first time buyers to take their first step onto the property ladder.
"As more house buyers return to the market, supported by improved mortgage availability and the Help to Buy scheme, we are in a strong position to continue to grow the value of the business," said Mark Clare, Barratt chief executive.
"We are increasing our investment in land whilst reducing debt and have delivered a performance ahead of expectations.
"Momentum is continuing to build and with forward sales up substantially, we are confident we can improve our performance still further in the year ahead."
Government Schemes Are Working
Chancellor George Osborne launched the Help to Buy scheme in his 2013 Budget. It sees homebuyers offered an interest-free equity loan from the government to help bring down the deposit requirement and cost of a mortgage.
A second part of the scheme, launching in 2014, will see the government offer banks a guarantee on consumer mortgages in return for a small fee, to limit their risk and encourage more home loans to be issued.
The Help to Buy programme came after the Treasury and Bank of England launched the Funding for Lending Scheme (FLS), which offers banks cheap loans tied to the value of their stock lending to the real economy of consumers and small firms.
As a bank expands its lending to the real economy, so does the amount in discount-rate loans it can access from the Bank of England. This has seen consumer mortgage rates brought down and the number of home loan approvals rise.
The government has focused on stimulating demand in the housing market in the hope it then pushes construction firms to build new homes.
Construction sector output collapsed all through 2012 and into the start of 2013 as public contracts dried up because of the government's austerity programme.
Private industry data shows that for two consecutive months, from May to June, output has grown in the construction sector as housebuilding kickstarts.
However, supply continues to be outpaced by demand in the housing market. UK home prices hit a new record in June, according to a monthly survey by the Royal Institute of Chartered Surveyors (RICS). It was the strongest month for house prices since January 2010 as 21% more chartered surveyors reported a rise rather than fall compared with May.