Bastian Schweinsteiger enjoying life in Manchester following move from Bayern Munich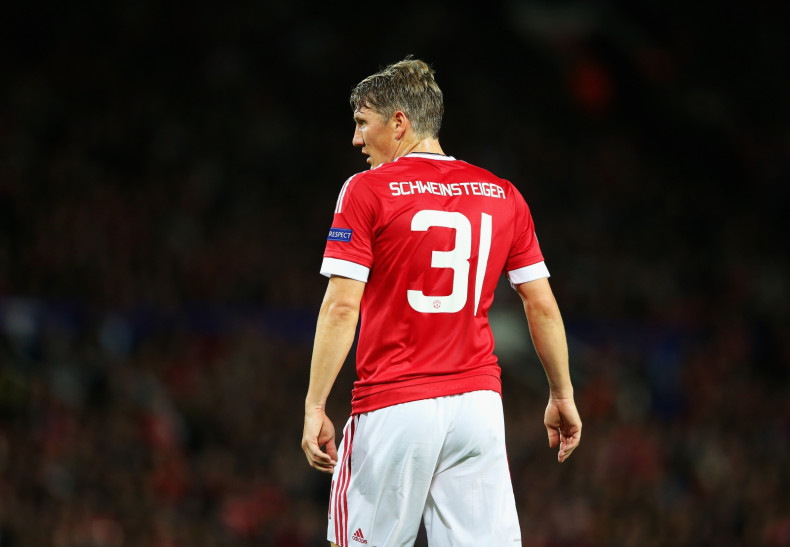 Schweinsteiger has revealed that he is enjoying life in Manchester and that he does not think that the city deserves the amount of flak it gets from certain quarters. The German international made his way to Bayern Munich this summer and has played a bit part role in the first team thus far as he tries to recoup his fitness.
The discussion came to fore with wantaway goalkeeper Davids de Gea's girlfriend stating in an interview that the place was not very nice and she would prefer a move away to Spain. The 'keeper has not signed a new contract with the Red Devils and was on the verge of making his way out of Manchester before the move broke down on deadline day, with both clubs blaming each other for the gaffe.
"It's not very nice, that's for sure. You have to hunt out specific places, the nicer places. But even then Spain is nicer. The reason I like it is because David's there. With him being there, everything looks wonderful," De Gea's girlfriend, Edurne Garcia, had said, as quoted by the Independent.
Schweinsteiger was less scathing in his assessment of the city, but in spite of acknowledging that the city was not that beautiful, he lauded the people for being nice and respectful. The Red Devils have seven points from a possible 12 in the league and would return after the International break with a game against Liverpool at Old Trafford.
"Of course everything is new to me. But it is a lot of fun. The club is huge. Sadly we gave away a few points in the last two games [a 0-0 draw with Newcastle United and Sunday's 2-1 defeat at Swansea City]. Otherwise we would be in a better position right now," Schweinsteiger said while on international duty with Germany, as quoted by Goal.
"So again it is a lot of fun and it is something really great to be there. We believe that the city is not that beautiful but I can say that the people are really nice and respectful. The city is nice as well," he added.