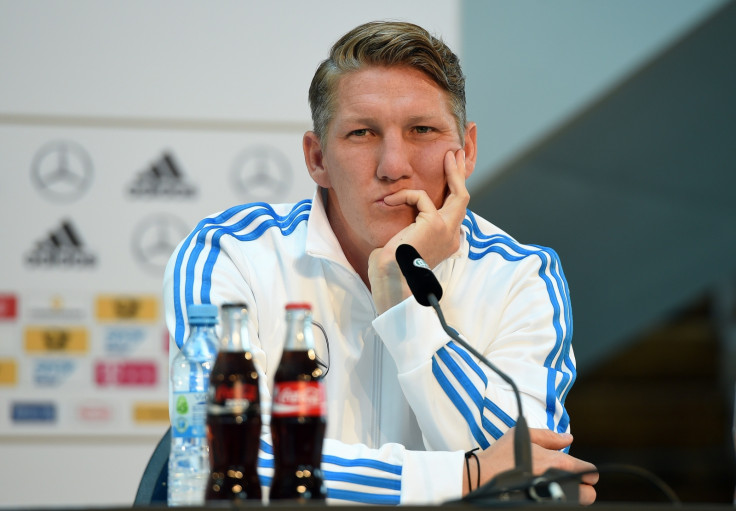 New Manchester United signing Bastian Schweinsteiger believes his recent injury problems are firmly behind him.
Schweinsteiger, 30, completed his move to Old Trafford on 13 July, where he was swiftly joined by Morgan Schneiderlin, who sealed his transfer from Southampton on the very same day.
The former Bayern Munich stalwart won the World Cup with Germany last summer but spent the first four months of the 2014-15 season on the sidelines, going on to start just 15 of his side's 34 Bundesliga games.
Despite his lengthy lay-off, Schweinsteiger has reassured supporters over his fitness, insisting he is now feeling "great".
"Of course I had a tough World Cup so after that I was injured until the end of October," Schweinsteiger told MUTV.
"But then I had great weeks and months with Bayern, I was not injured and I am feeling great now.
"Everything is fine and I'm looking forward to giving my best for Manchester United and I'm really happy to be here."
Schweinsteiger's move brought an end to a Bayern career that spanned 13 years, where he won eight Bundesliga titles and a Champions League.
While his former Bayern teammate and fellow World Cup winner Jerome Boateng, who spent the 2010-11 season with Manchester City, admits the midfielder will have to adapt to the demands of playing for United and the English game in general, he thinks United will challenge domestically and in Europe following their midfield overhaul.
"Referees will whistle not every foul, almost no fouls to be precise," Boateng was quoted as saying by the Guardian. The game will be faster. Basti has to adapt, but he has the qualities, he will succeed. And he has the personality to influence a match very much.
"Manchester United invested a lot of money, they [have] had a great team so far and I'm sure they are going to challenge."