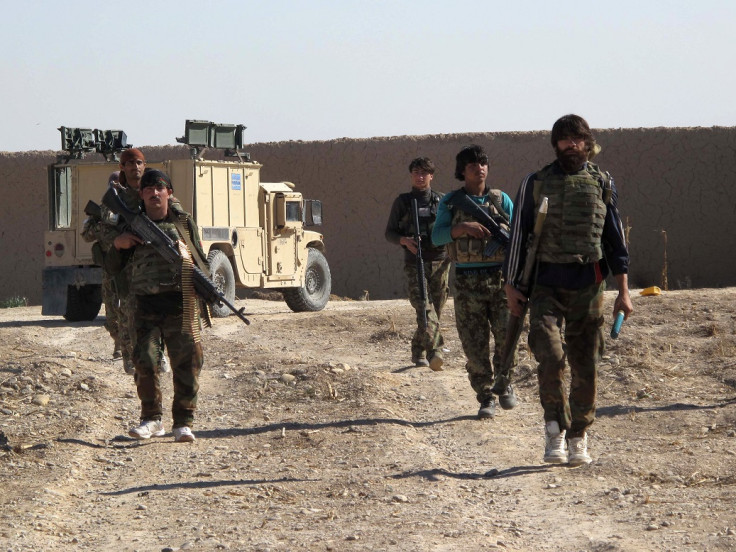 A new wave of soldiers are battling to keep the Afghan town of Sangin out of Taliban hands after the terror group fought to instil a stranglehold. Government forces were fighting to hold the police headquarters after Taliban fighters launched a siege on administrative buildings.
Three hundred US and British troops were rushed to Helmand to step up advice to Afghan forces to stop the town from falling back into the hands of the Taliban. Britain has sent small number of UK personnel to Camp Shorabak in Helmand province in an advisory role.
Helmand district governor Mohammad Jan Rasoulyar said local police and military are taking the fight to the Taliban, and that reports of Sangin's demise were "totally false". But as food and ammunitions run low and Taliban attacks continue, the town appears on the verge of collapse.
Much of the fighting is concentrated on the police headquarters, where about 200 soldiers and police are holding against the Taliban. Police chief Mohammad Dawood has reportedly told relatives his men would never surrender and fight to the death against insurgents.
Once considered the most dangerous place in the world, Sangin district was the centre of operations for international forces in Afghanistan. The Taliban have seized control of parts of the district several times over the years, leaving significant casualties among Afghan and international forces.
Prior to the withdrawal of the bulk of Nato troops from Afghanistan in 2014, Sangin was a major centre of the military alliance's involvement in Afghanistan. UK troops handed control over to the Americans in 2010 and it has been calculated that of the 450 British troops killed during the campaign in the country, more than 100 died in Sangin.