Taliban Helmand offensive: Islamist fighters seize key Sangin district in opium production province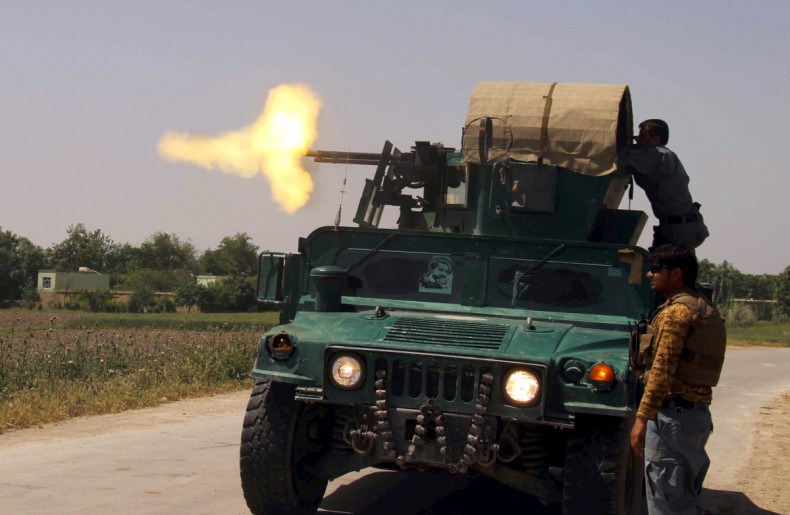 Taliban militants have seized a strategic district in the southern Afghanistan province of Helmand as government officials warn the opium-laden area could fall in the insurgents' hands.
Mohammad Jan Rasulyar, deputy governor of Helmand, said on Monday that Taliban fighters have overrun the Sangin district after days of fighting. Earlier, the insurgents captured government buildings including the police headquarters in the district. Only Afghan army facilities have not been taken by the Islamist group.
Spokesperson for the Afghan security forces Sediq Sediqqi said efforts are ongoing to assist troops in Helmand and to increase military operations in the province. He claimed that Sangin had not completely fallen to the Taliban and security forces were trying to hold off insurgents.
But Afghan police commander Mohammed Dawood issued a dramatic plea through the BBC for help in fighting the Islamist group, saying he was surrounded by militants and desperately needed help.
"The bazaar is closed. We have been surrounded for the past two days," commander Dawood told the BBC's Mahfouz Zubaide.
"I have casualties lying around me. We haven't eaten for the past two days. If we don't get support in the next hour or so, our fighters will be captured alive.
"We only have the police HQ under our control and have a battalion of the national army with us. The district office and the intelligence directorate are under enemy control."
Local reports suggest government forces in Sangin have begun to pull back after they were overrun by the Taliban. At least 150 police officers have reportedly fled the city to the outskirts fearing for their lives and 90 security forces have been killed in the past month.
Rasulyar warned president Ashraf Ghani on Facebook that Helmand was in danger of falling.
"I know that bringing up this issue on social media will make you very angry. But I cannot be silent any more... as Helmand stands on the brink. Ninety men have been killed in Gereshk and Sangin districts in the last two days," his post said.
The security situation in Helmand is much similar to Kunduz, which was seized by Islamists when they launched a massive armed operation in September. Concerns were raised over the Kunduz capture, though brief, as the militants were able to get hold of a large cache of weapons from seized buildings.
Helmand is an important Taliban base as it produces most of the world's opium, a crop that helps fund the insurgency.