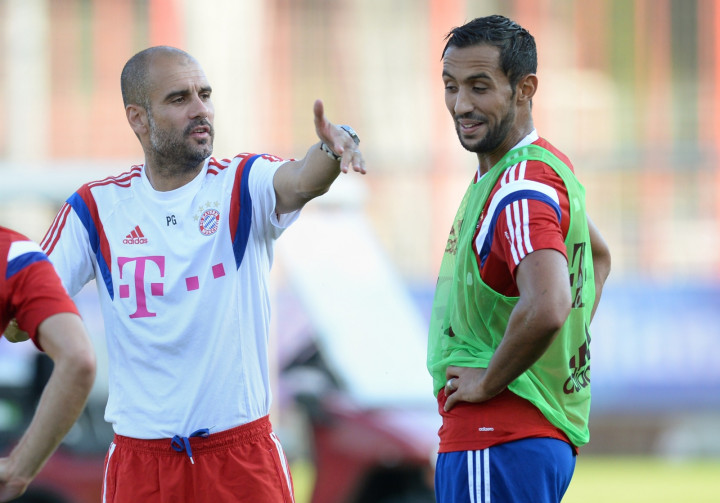 Mehdi Benatia has revealed Chelsea and Manchester City were desperate to sign him in the summer before he made his move to Bayern Munich.
After Javi Martinez was ruled out for the rest of the year with a knee injury, Bundesliga champions Bayern acted swiftly to secure a replacement, signing 27-year-old Benatia from Roma for a reported fee of £23.3m.
After an excellent campaign at the Stadio Olimpico last season, the Moroccan international had no shortage of suitors for his signature. But despite interest from clubs in Spain and England, the defender told German magazine Kicker his initial intention was to remain at the Serie A club, only to be told he would be sold for the right offer.
"I discussed my future with sporting director Walter Sabatini. He told me the club wanted to hold on to me but that there as a need to sell me to make money," Benatia said, as reported by ESPN. "That bothered me, because I wanted to stay."
While Manchester United were also credited with keen interest in signing Benatia in their attempts to replace Nemanja Vidic and Rio Ferdinand, the centre-half revealed it was their Premier League rivals who were desperate to add him to their squads. However, there was only one offer that convinced him to leave Italy.
"Manchester City and Chelsea wanted me, while there were also approaches from Real Madrid and Barcelona. I did not want to miss out on that opportunity when Bayern voiced their interest," he said.
"I perceived the offer as a huge chance and told Sabatini that I wanted to join Bayern.
"Bayern are one of the top-four clubs in the world. They play for every title year in, year out. You don't reject such an offer."
Benatia will make a quicker-than-expected return to Rome in October when Bayern travel to the Italian capital for a Champions League group stage clash with Rudi Garcia's side, although he will not be expecting a warm homecoming.
"I was delighted about that draw, even if I know what I have to expect there," he said. "Whistles, insults – but that is the way it is."