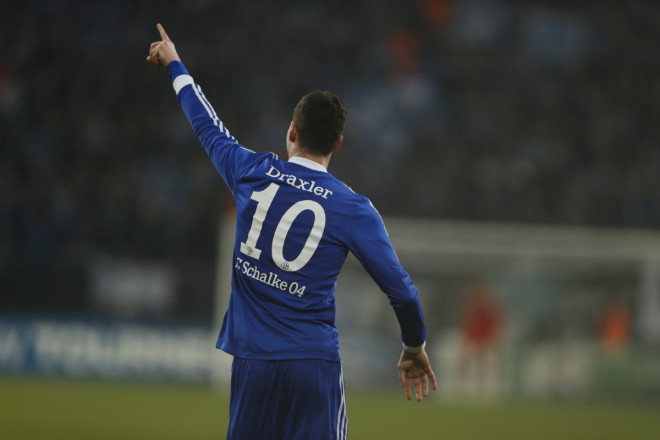 Arsenal have been handed a telling boost in their pursuit of Julian Draxler after Bayern Munich chairman Karl-Heinz Rummenigge confirmed his club will not bid for the Schalke playmaker this summer.
The Gunners were heavily linked with the 20-year-old during the January transfer window but no move came to fruition, with the German international's €45m release clause reportedly the stumbling block in the proposed deal.
Growing speculation has suggested that Bayern will match that release fee this summer, but Rummenigge has dismissed claims the player is the club's prime summer transfer target.
"I can assure that we will not buy Julian Draxler this summer," the 58-year-old told Welt am Sonntag, Goal.com report.
"I do not know [if he wants to join Bayern]. We never talked to his agents. In my opinion the public do not understand our transfer policy yet.
"We will not buy any players from Dortmund or Schalke only to hurt them. We will buy only players who bring more quality to the club immediately.
"In the past we bought some players to be better prepared for the future because some of our players were becoming older than 30. But we will not do that anymore."
Rummenigge's comments will boost those clubs hoping to sign the talented playmaker this summer. Draxler has previously revealed his ambition to play for one of Real Madrid, Barcelona, Manchester United, Chelsea or Arsenal.
His current side Schalke enjoyed a 3-1 win over Eintracht Braunschweig on Saturday, a result that delayed Bayern's title celebrations by at least a few days. Pep Guardiola's side laboured against a resilient Mainz side for 80 minutes until Bastian Schweinsteiger and Mario Gotze scored in the final 10 to seal a 2-0 win.
However, Schalke's victory and Dortmund's 3-0 win over Hannover ensured that the champagne at the Allianz Arena remained on ice, at least until Tuesday. A win over Hertha Berlin will ensure Bayern defend their Bundesliga crown with seven games left to play.