Bayern Munich star Robert Lewandowski rubbishes Premier League rumours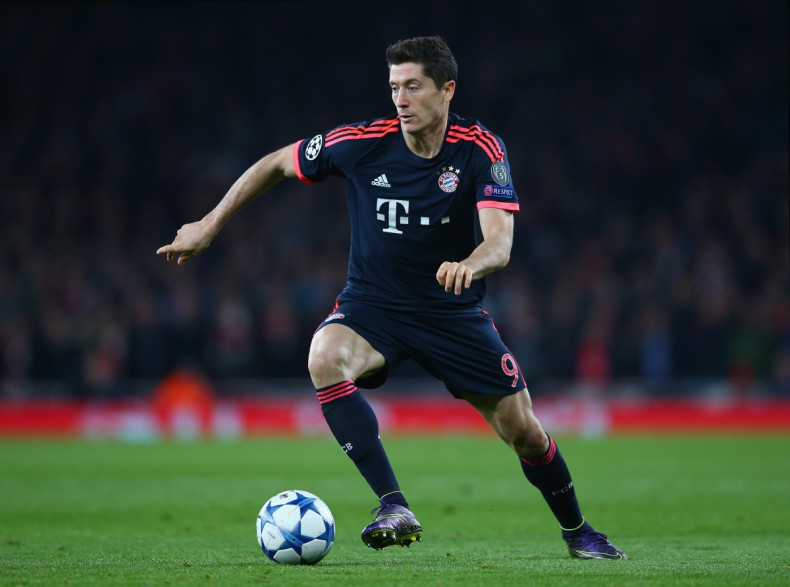 Bayern Munich striker Robert Lewandowski is not thinking about moving to the Premier League. The 27-year-old star has been widely linked with a transfer away from the Allianz Arena during the summer transfer window, but Lewandowski has insisted he is fully focused on doing his best for the German club.
Liverpool and Manchester United are among the English clubs who are reportedly interested in the player's services, while Real Madrid are also thought to be keen to take Lewandowski to the Spanish capital. But the Polish striker said his immediate priority is helping Munich to achieve success this season.
"I'm fully focused on this season and that's all I'm interested in. Everything else is speculation," Lewandowski said to the Mail on Sunday, regarding reports linking him with moves to England and Spain.
By contrast, the striker's current manager, Pep Guardiola, has already announced his intention to move to the Premier League. Lewandowski thinks the Spaniard – who has been linked with the managerial jobs at Manchester United, Manchester City and Chelsea – will be a huge success irrespective of which club he ends up joining.
"I know Pep can improve a team in England. I think he knows where he's going and he knows what he needs to do with the team he's going to, so that they play much better," he said. "He will focus on technique and perhaps more possession than is the norm in England. But Pep knows the Premier League is different from the Spanish league or the Bundesliga, but I'm sure he can do something new in terms of tactics and technique."
Although Lewandowski will miss working with Guardiola, he insisted he is happy to remain at Bayern for the foreseeable future. "The first time I heard Pep's decision I thought it was a shame," said Lewandowski.
"But after that, I knew I'd to come here to train and play and I'm sure we'll carry on in the same direction with Pep right to the end of the season. It's important for me to have a good second half of the season. And if we do win something then we will celebrate with Pep."