Bayern Munich honorary president Franz Beckenbauer has admitted that striker Robert Lewandowski could leave the club to join Real Madrid in the future. Lewandowski, 27, has scored 23 goals in all competitions for Bayern this season and finished fourth in the voting for the 2015 Ballon d'Or prize.
His goalscoring form has attracted attention from a number of big clubs, with Real Madrid, Manchester United, Chelsea and Manchester City among the teams linked with a move for the Poland international.
"Lewandowski was already mentioned as a possible Real Madrid target," Beckenbauer was quoted as saying by Spanish daily Marca.
"Thomas Muller, on the other hand, has already made it clear that he's staying at Bayern, which has made the fans love him even more."
Lewandowski brushed aside talk of a move away from Bayern on 20 January, insisting that he can continue to fulfil his ambitions at the Allianz Arena.
"I don't see any difference between Bayern and England's big clubs," he was reported as saying by Sport Bild.
"Of course, the English clubs have plenty of money to spend, but they have always had a lot of money and Bayern have always been able to compete.
"There is not a single club in England that will catch Bayern just because they have more money all of a sudden."
Higuain link
Bayern have been linked with a move for Napoli forward Gonzalo Higuain, with the Bavarian club's chief executive Karl-Heinz Rummenigge revealing earlier the month that he wanted to sign the Argentina international.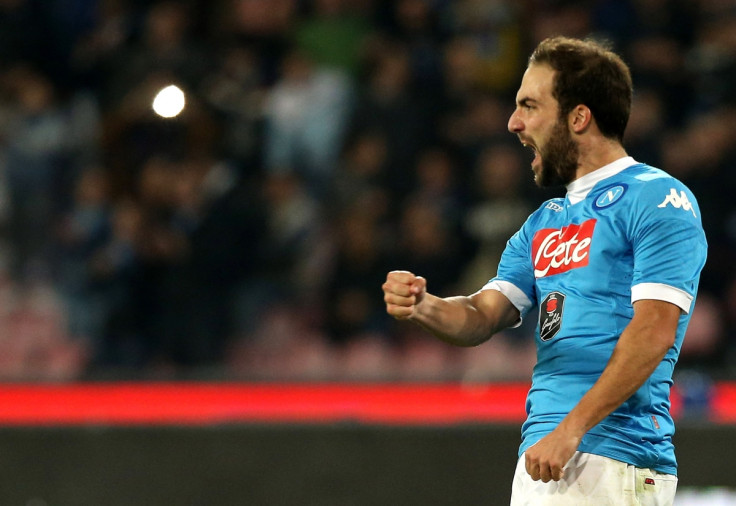 But Lewandowsi insisted he was unfazed by the prospect of competition from Higuain or from anyone else.
"I don't know what Bayern's plans for the future look like, but it would not be a problem for me if they signed another striker, regardless of whether that's Higuain or someone else," the former Borussia Dortmund player stated.
"I will still be playing if another striker arrives. I'm convinced of my own qualities. I am strong enough."