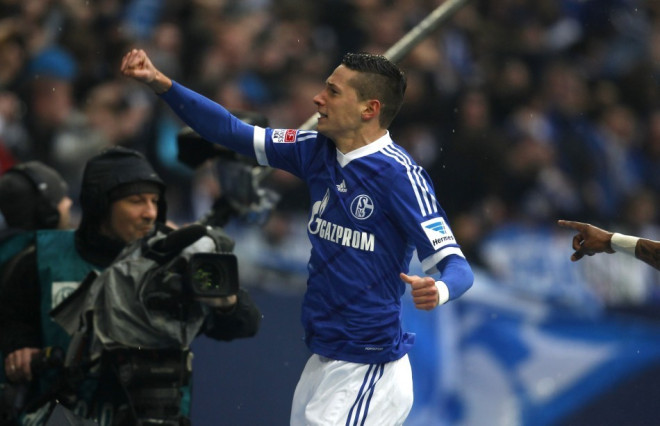 Bayern Munich sporting director Matthias Sammer has admitted that the treble winners will not rule out a move in signing Arsenal target Julian Draxler.
Schalke star was heavily linked with a move to the Emirates in the January transfer window. However, no deal took place as Draxler continued with the German club. The Bundesliga outfit later confirmed they had bids made for the attacking midfielder's services.
The Gunners are still rumoured to be interested in signing Draxler in the summer as Arsene Wenger is keen on bringing the German international to north London. However, Bayern are also believed to be interested in challenging Arsenal in landing the 20-year-old after the end of the season.
Sammer confirmed that Bayern could make an approach in signing Draxler as the Champions League winners are looking to strengthen the squad by bringing in German players.
"There is no denying that German players are always interesting for Bayern, because they have had a good football education here. Young German players are at a high level when they make the step up from the youth teams to the senior side. And that makes them interesting for Bayern," Sammer told Bild.
"I cannot rule out a move for Draxler, or for any other player, be that in Germany or abroad. Why would I want to rule anything out? I will never rule out what's best for the club. And you will all see what we consider to be the best for Bayern at some point in the future."
Bayern and Arsenal could go head-to-head in signing the talented midfielder. The transfer battle between the two clubs could be encouraged by Schalke manager Jens Keller's comments.
Keller claims that Draxler could leave the club in the summer if interested clubs could match his asking price mentioned in the clause. The player is believed to have €45.5m release clause, according to ESPN.
"I am delighted that we have him on board for the second half of the season but, because of his clause, he can leave when a club puts the money on the table. That's why I can't plan with him, because it is just not in my or our hands," Keller explained.