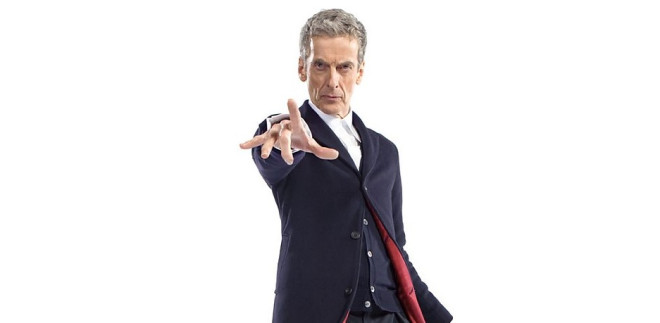 The BBC has posted the first teaser trailer for the forthcoming eighth series of the new Dr Who adventures, and confirmed an August transmission date.
The series will be the first for new Doctor Peter Capaldi and will consist of 13 episodes, though given the transmission schedule, the last of these may turn out to be a Christmas special.
Capaldi's Doctor made a brief appearance, post-regeneration, at the end of the final episode of previous Doctor Matt Smith's reign, but we left him and assistant Clara (Jenna Coleman) about to crash in an out-of-control Tardis.
All that is known about the opening story of the series is that it is set in Victorian London, and features a cameo appearance by the previous Doctor, Smith.
Other episodes in the series will feature everything from extraterrestrial mummies (last seen in the classic Dr Who episode, The Pyramids of Mars) to Robin Hood, and guest stars for the series include Keeley Hawes and British comedian Frank Skinner.
As usual, series runner Steven Moffat is remaining tight-lipped about the latest series, though science fiction writer Neil Gaiman and screenwriter Frank Cottrell Boyce (24 Hour Party People, The Railway Man) are known to have been approached for scripts.
Lead actor Capaldi, the 12th man to play the Doctor on TV, is known to be a life-long Who fan, and fans remain curious about his interpretation of the Timelord, especially since he apparently intends to retain his Scottish accent, something that the last Scottish Doctor, David Tennant, decided not to do.
Speaking recently at the Bafta Awards ceremony, writer Mark Gatiss said of Capaldi's performance: "I knew immediately - from watching other things - there was going to be a certain level of twinkly Scottish intensity to him."
In Britain, Capaldi remains best known for his role as the foul-mouthed Malcolm Tucker in the political comedy The Thick of It, though he made his film debut in the whimsical 1983 film Local Hero. Most recently, he made a fiendish Cardinal Richelieu in the BBC's The Musketeers.
Watch the new trailer for Doctor Who on YouTube, below: