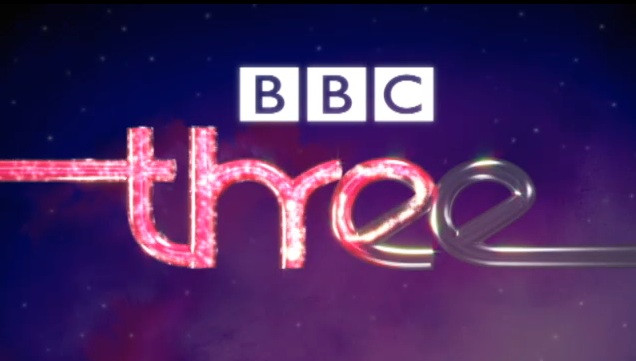 The BBC has announced it is to drop BBC3 from the airwaves and move it online in order to cut costs.
The channel – which aired shows including Little Britain, The Mighty Boosh and Two Pints Of Lager and a Packet Of Crisps – has been axed by the broadcaster in a bid to save a reported £100m in costs.
The decision will mean BBC3 programmes will now only be available throughthe BBC's iPlayer service.
The channel, which was launched in 2003, has been praised for supporting British comedies such as The Mighty Boosh and Bad Education.
However, it has also been criticised for opting for low-brow programming in a bid to appeal to a younger audience.
As the news of BBC's cancellation becomes official, IB Times UK looks at the highs and lows in the channel's 11-year history.
Low: Two Pints of Lager and a Packet of Crisps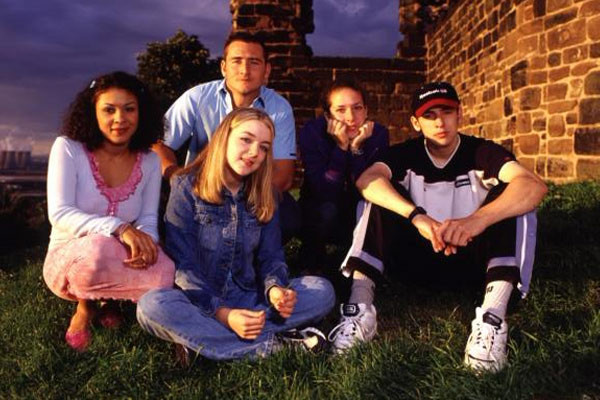 Although it started life on BBC2, the sitcom for 20-something lads and ladettes ran for a further seven series before being cancelled in 2011 and becoming synonymous with the bad comedy which appeared on the channel.
Low: Oscar Pistorius: What Really happened?
BBC3 was known to use celebrities to present documentaries covering subjects that had personal experience of, such as Jodie Marsh's programme about dealing with being bullied.
However, in a bizarre move, the channel chose former T4 presenter and model Rick Edwards to travel to South Africa to discuss "the truth" about what really happened the night the athlete shot his girlfriend Reeva Steenkamp.
Unsurprisingly, Edwards was not able to expose anything not already known about the case and even ended the show by saying that the actually true story will all be revealed during the his trial. Thanks for that.
High: Being Human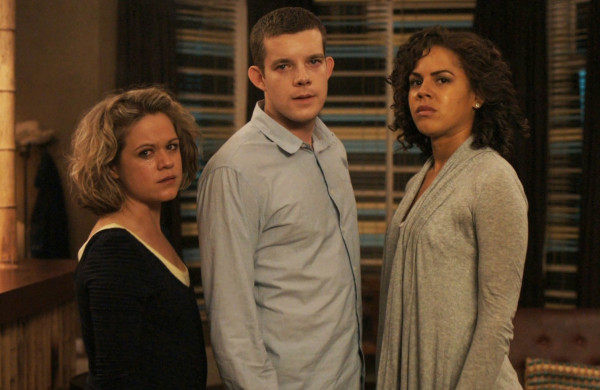 Widely considered to be the best programme BBC3 has ever produced this supernatural drama revolved around a ghost, a vampire and a werewolf sharing a flat.
This perfectly blended mixture of comedy and horror and was awarded Best Drama Series at the 2011 TV Choice Awards and Best Television Drama Series at Writers' Guild of Great Britain Awards in 2009, 2010 and 2012.
Low: F*** Off! I'm A Hairy Woman!
Perhaps what BBC3 will best be remembered for its series of human interest stories – mainly revolving around body image – with ultra-crass titles.
For this particular episode, comedian Shazia Mirza decided to grow out her body hair for six months to see if she could "convince the rest of the world to love it too".
High: The Fades
Following on from the success of Being Human, this supernatural drama series revolved around a teenager haunted by apocalyptic dreams.
The Fades won the Bafta award for best drama series in 2012 but was cancelled after just one series.
High: Nighty Night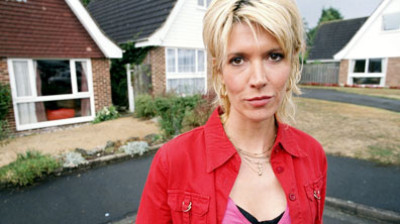 This brilliant, dark sitcom written by and starring Julia Davis was met with huge praise, mainly for Davis's performance as sociopathic Jill Tyrell, arguably one of the best British TV characters over the past 20 years.
The sitcom was first broadcast on BBC3 in 2004 before moving to BBC2.

Low: I Believe in UFOs: Danny Dyer
The actor, spurred on by a meeting with Patrick Moore, goes on a quest to spot a UFO. I'm not sure this needs any more explanation.
High: The Revolution Will Be Televised
Although a relative newcomer having first aired in 2012, the satire show from Heydon Prowse and Jolyon Rubinstein actually managed to succeed in making a political and current affairs show aimed at 'da yoof' and not getting it completely wrong.
The show – featuring a mixture of pranks and sketches – put bankers, politicians and corporations as the butt of the joke.
It won a Bafta for Best Comedy Programme in 2013.
High: Gavin & Stacey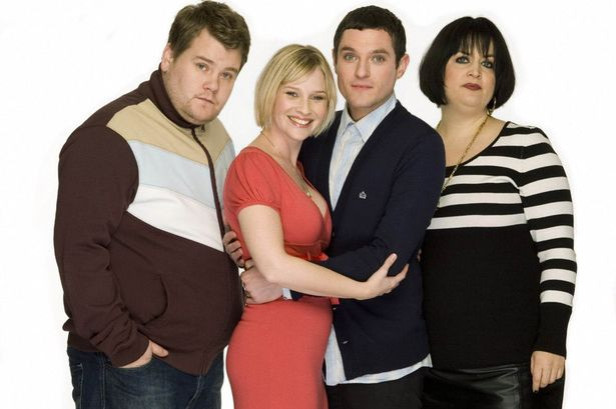 Perhaps the most successful original comedy coming out of BBC3 – as Little Britain and The Might Boosh began as radio programmes – this quirky romantic comedy was praised as the breakthrough hit for the channel when it first aired in 2007.
The sitcom was written by James Cordon and Ruth Jones who starred in it too.
Gavin & Stacey became so successful it was eventually pinched by BBC1, where its popularity continued to grow.
The final episode was broadcast during a prime time slot on Christmas and New Year's day and achieved huge viewing figures.
Low: My Life as an Animal
In a concept somehow stretched out to four hour-long episodes, the documentary showed us what it would be like "brave individuals volunteer to experience life as an animal for four days".
What you ended up with was people crawling around on the floor attempting to eat, sleep and even speak like pigs.
It's fair to say David Attenborough was not threatened by the concept.