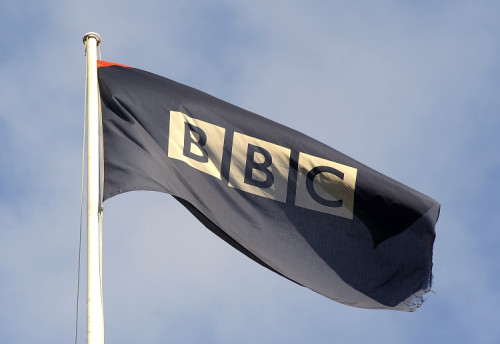 The BBC and British Telecom have the best work pension schemes, way ahead of GlaxoSmithKline, Tata and Rolls Royce, according to the charity ShareAction.
Both BT's and the BBC's pension funds provided a superior quality of service, transparency and engagement with pension holders compared to other funds ranked in a ShareAction survey.
Catherine Howarth, ShareAction's chief executive, said: "The pension schemes we've ranked are amongst the UK's most powerful investors, but our survey shows that only a few take that responsibility seriously. If big employers like GlaxoSmithKline and Barclays want to improve their CSR credentials, they need to make sure their pensions schemes invest in a way that is transparent and accountable."
"There's absolutely no excuse for schemes keeping members in the dark about how their money is managed. It's encouraging to see some new pension providers using social media to connect with their members, not least to demystify pensions jargon but also so as to conduct regular member surveys," she said.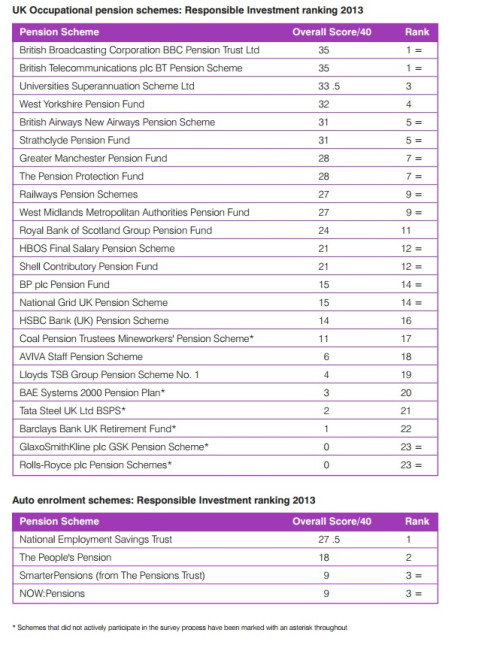 ShareAction found the pension funds of the BBC, BT and the Universities Superannuation Scheme Ltd each scored over 80%.
By contrast Rolls-Royce, GlaxoSmithKline and Barclays Bank UK Retirement Fund scored far lower.
The report found that 10 of the 24 occupational schemes disclosed no information on how they voted at annual general meetings with another five providing only basic information.
The remaining nine schemes provided more detailed voting information with the British Airways New Airways Pension Scheme (BA NAPS) being a good model of how to share voting record.
Howarth explained what exactly had garnered BA's pension scheme a top ranking position: "They have a particularly accessible website, with all relevant information clearly linked on a single 'Corporate Governance' page. On this they publish reports on both their Socially Responsible Investments and Corporate Governance activities annually.
"Of particular note are their published voting records, which unlike 64% of the pension funds in our survey, include descriptions of the voting proposals that the fund cast votes on. This makes the information meaningful from the point of view of a member reading the site.
"Their information on voting is made particularly accessible by the use of a key, categorising the vast majority of votes into 23 common voting categories. Votes which fall outside of these standard categories are listed with the full voting proposal," she told ibtimes UK.
The survey found 11 pension funds now published detailed reports of their engagement with investee companies - up from five in 2009.
Out of the 24 largest UK occupational pension schemes, 18 participated in the survey, and all four of the auto enrolment schemes approached took part.
Approximately £3tbn ($4.9tn, €3.6tn) is held in UK pension funds with assets under management at the top 10 largest occupational schemes exceeding £203bn, according to the report.