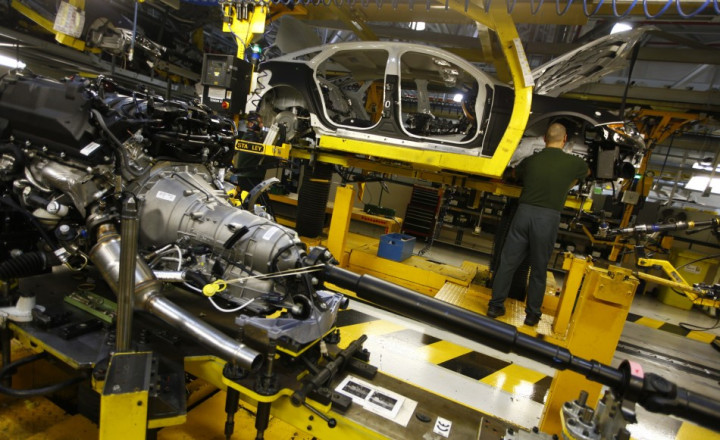 British business confidence rose to its highest level since 2007 on higher export demand, indicating that the country's economic recovery is strengthening.
The British Chambers of Commerce's (BCC) quarterly economic survey found that business confidence in the country improved further in the second quarter and is stronger than average levels seen during the recession. Manufacturing confidence, indicating the expectations for improvement in turnover, rose seven points to 51%, while service sector confidence rose six points to 46%.
In addition, the profitability confidence rose to 39% from 33% for manufacturing and to 34% from 22% in services.
The survey, based on responses from over 7,400 businesses, also found that most key domestic balances for both manufacturing and services were stronger in the second quarter than in the first quarter. Besides, export balances remained stronger, with service deliveries rising three points to 36%, the highest level since the survey began in 1989, and orders rising three points to 29%.
Employment balances rose in the second quarter, following a decline in the first quarter. In manufacturing, the balance improved to 19% in the second quarter from 11% in the first quarter; it improved to 15% from 6% in services.
"The improvement in most key balances in our Q2 survey supports our view that the UK upturn is slowly strengthening," David Kern, BCC chief economist, said in a statement.
"The recent revisions to historic GDP data show that previous fears of a double dip were misguided. If recent progress is sustained, we could even see quarterly GDP growth of 0.6% in Q2 2013."
That compares to a 0.3% growth in the first three months of the year and 0.5% forecast by the Bank of England for the second quarter. The BCC had earlier forecast a 0.9% growth for the fiscal year.
The BCC survey comes in line with other recent surveys. Markit's June manufacturing purchasing managers' index on Monday showed activity rising at the fastest pace in more than two years, while last week's GfK consumer confidence barometer rose to the highest level since May 2011.
"The sheer strength of our export balances shows that companies have untapped potential to expand. It must be recognised that recovery will only be turbo-charged if we can create a truly enterprise-friendly economy here in the UK," said John Longworth, director general of the BCC.
BCC noted that "serious risks remain for the economy at home and abroad" such as increased inflation, the proposed stimulus cut by the Federal Reserve and the ongoing problems in the eurozone.
In order to support companies, the Monetary Policy Committee should avoid increasing quantitative easing, according to Kern. Instead, it should "strive to keep interest rates low to encourage businesses to invest" and provide greater support to exporters.
Despite the market remaining confused about new governor Mark Carney's longer-term intentions, the Bank of England is unlikely to restart its asset purchase programme.