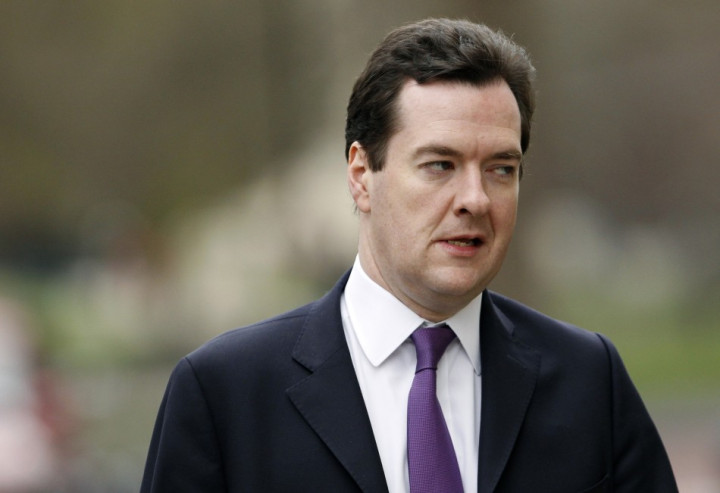 Britain's economy was worse in the three months ending in September than the quarter before as its performance continues to be "weak and inadequate", according to a leading business survey.
Ever weakening domestic demand has piled pressure on businesses, which are now losing confidence, slashing investment, and less willing to hire more staff.
"The Q3 2012 results confirm that UK economic performance remains weak and inadequate," said David Kern, chief economist at business association the British Chambers of Commerce (BCC), which reported the research in its Quarterly Economic Survey of 7,593 firms.
"While the official ONS [Office for National Statistics] assessment that the UK was in technical recession for three consecutive quarters is still too gloomy in our view, it is clear that the economy has been stagnant for too long, and urgent measures are needed to enable businesses to drive a sustainable recovery."
Both business confidence and investment levels have fallen to those seen around the start of the double-dip recession at the end of 2011.
Manufacturers, who had been enjoying a bounce in exports as official figures showed a slimming trade deficit at the start of the third quarter, said overseas demand had softened across the three months.
Fewer firms are taking on staff than before too, with BCC reporting their balance for new hires falling on the previous quarter, though still showing growth overall.
ONS data shows a -0.4 percent UK GDP decline in the second quarter, the third successive drop since the economy re-entered recession at the end of 2011.
John Longworth, BCC director general, said that the survey sends "a clear signal to government that more needs to be done to stimulate growth alongside continued deficit reduction".
"Despite official estimates, we believe the economy is still growing, but it is slowing," he said.
"We need immediate measures now to support confidence and investment, a radical long-term growth plan, and a continued commitment to deficit reduction."
Kern called for more fiscal intervention by the chancellor George Osborne, who is trying to rein in public spending through an austerity programme for the state sector as a way of bringing down the country's budget deficit left behind by the previous Labour administration.
Osborne is desperate to maintain the UK's AAA-credit rating for its public finances.
"The job of repairing Britain's public finances will take longer to complete than initially planned. But, if the chancellor demonstrates firm commitment to a credible fiscal plan, additional spending policies aimed at creating growth will help preserve market credibility," he said.
The government and Bank of England have two credit easing schemes in place that are designed to increase affordable lending to businesses and consumers, by offering banks access to cheap loans.
Business secretary Vince Cable announced the creation of a state-back investment bank to support lending to smaller firms. It will be backed by £1bn of taxpayer cash.
Treasury ministers revealed a £9.4bn investment for Britain's rail network, to upgrade lines and stations, and better connect the country's major cities.
There is also a £40bn scheme that uses public money to underwrite major infrastructure projects struggling to find finance, in order to stimulate construction sector activity and create jobs.
---
Follow @shanecroucher