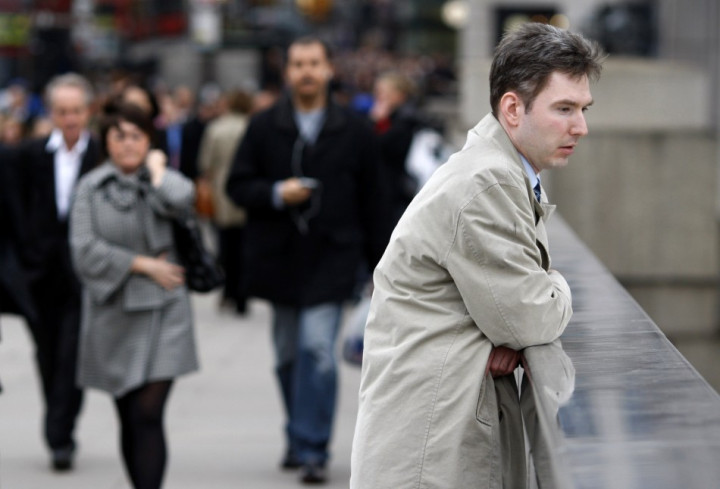 British business confidence, output and employment slumped in December according to a series of indexes compiled by accountancy firm BDO LLP, a decline "potentially resulting in a triple-dip recession".
It comes after a raft of data from the UK economy all but confirmed most economists' prediction that GDP contracted in the final quarter of 2012. Many expect a return to marginal growth in the first three months of 2013, but recent disappointing performance from significant parts of the economy suggests this slight recovery is hanging in the balance.
BDO said its business confidence index fell to 90.3 in December, down from the previous month's 91.4. Its output index gave a 93.1 reading, a fall from November's 93.4 mark and below the neutral 95 number that implies growth rather than contraction.
Its employment index dropped by 0.1 to 93 in December.
"Many UK businesses are in a state of limbo," said BDO partner Peter Hemington.
"Ongoing volatility in the US and eurozone, coupled with sluggish UK GDP growth, is leaving them reluctant to hire and make plans for growth."
The think tank National Institute for Economic and Social Research said in its monthly GDP forecast that the UK economy contracted by -0.3 percent in its final quarter of 2012, worse than the -0.1 percent being estimated by many economists elsewhere.
"These estimates for the final quarter of the year are distorted due to an artificially high level of output in 2012Q3," said the NIESR's release.
"Removing these distortions suggests an underlying economic performance that is best described as flat."
The distortion occurred because ticket sales for the London 2012 Olympic Games were all allocated to the third quarter's GDP, boosting it by as much as 0.2 percent.
Office for National Statistics data shows that in November the UK's collapsing construction sector saw its output plunge by 9.8 percent year-on-year.
Production and manufacturing output also tumbled in the three months to November when compared to the previous quarter, according to the ONS.
---
Follow @shanecroucher