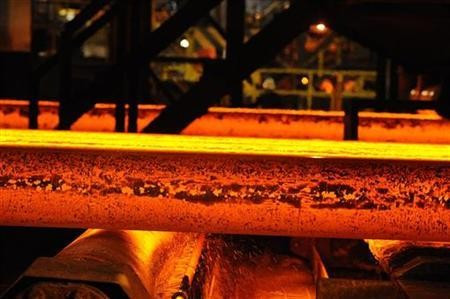 Production and manufacturing in the moribund UK economy both tumbled in the three months to November, reported the Office for National Statistics, as the spectre of a triple-dip recession looms over the Treasury.
The ONS said production, which includes mining and energy supply, dropped by 1.9 percent in the three months to November when compared with the previous quarter. Manufacturing sank by 0.7 percent in the same period.
Month-on-month production rose slightly by 0.3 percent in November, while manufacturing fell by 0.3 percent.
Across the year, production fell 2.4 percent and manufacturing dropped by 2.1 percent in November.
Private industry data suggests that manufacturing picked up in December, with a survey of purchasing managers in the sector revealing that output hit a 20-month high.
When taken with construction sector data for the same period, ONS figures appear to confirm the view of many economists that the UK economy contracted in the fourth quarter.
Minimal growth is expected to return in the first three months of 2013, but some economists are starting to consider the prospect that output is so weak in the economy's main sectors that the country could slip into an unprecedented triple-dip recession.
---
Follow @shanecroucher