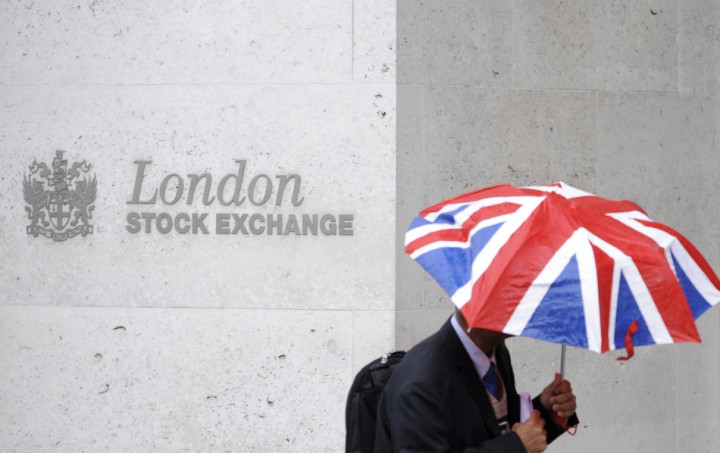 Britain's economy contracted by -0.3 percent in the final quarter of 2012, according to the National Institute of Economic and Social Research's monthly GDP estimate, renewing fears that the country will slip into an unprecedented triple-dip recession.
The worse-than-expected number comes after the Office for National Statistics reported a continuing slump in construction, manufacturing and production during the final months of the year.
"These estimates for the final quarter of the year are distorted due to an artificially high level of output in 2012Q3," said the NIESR's release.
"Removing these distortions suggests an underlying economic performance that is best described as flat."
The distortion occurred because ticket sales for the London 2012 Olympic Games were all allocated to the third quarter's GDP, boosting it by as much as 0.2 percent.
NIESR, which has a standard error in its estimates of 0.1 to 0.2 percent, also said that overall this will mean a flat growth figure for 2012.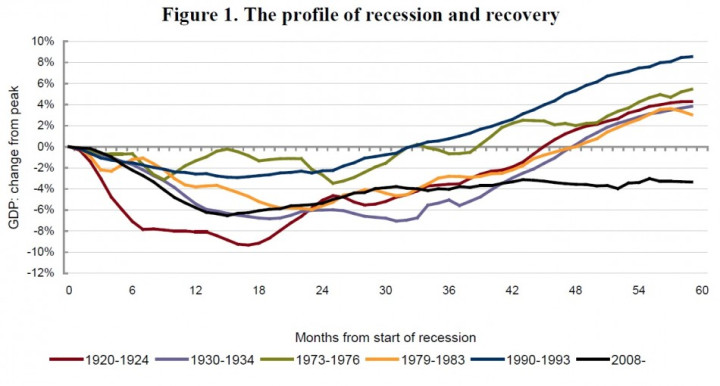 "NIESR interprets the term 'recession' to mean a period when output is falling or receding, while 'depression' is a period when output is depressed below its previous peak," said the report.
"Thus, unless output turns down again, the recession is over, while the period of depression is likely to continue for some time.
"We do not expect output to pass its peak in early 2008 until 2014."
Many forecasters expect the ONS to report a -0.1 percent GDP decline in the final quarter and for the economy to return to marginal growth in the first three months of 2013.
However, disappointing data that missed expectations for the fourth quarter suggests that the British economy is worse than anticipated, as it muddles through domestic austerity, crisis in the eurozone, and a global economic slowdown.
Citi, the US investment bank, slashed its UK growth forecast in half to 0.4 percent in 2013 and said that the country will likely lose its AAA credit rating because of its persistent economic malaise.
Private industry data showed that in December the service sector - which accounts for around three quarters of the economy - entered recession for the first time in two and a half years.
The Centre for Economic and Business Research said that this sudden contraction "increases the risk of a triple dip recession".
ONS data revealed how both British manufacturing and production declined in the three months to November, and failed to meet market expectations.
Recession in the construction sector also intensified, with a -9.8 percent collapse in output year-on-year in November.
This is particularly significant because the comparative month was in the middle of the start of a construction sector contraction that catalysed the double-dip recession.
---
Follow @shanecroucher