Beanie Babies Billionaire Creator Ty Warner Pleads Guilty to Tax Evasion in UBS Client Probe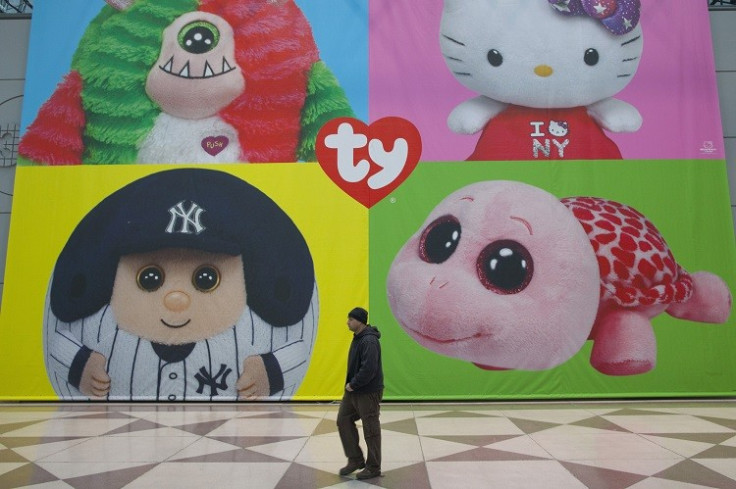 Beanie Babies creator Ty Warner has pleaded guilty to US tax evasion and will pay a multi-million dollar fine after an ongoing Internal Revenue Service investigation into Swiss bank UBS' clients revealed he had allegedly failed to notify his accountants or report extra earnings.
According to a statement by Warner's attorney Gregory Scandaglia, Warner will pay a civil penalty of just over $53.5m (£33.2m, €39.5m) for the failure to file a Foreign Bank Account Report to notify the authorities that he earned more than $3m through investments, held in his UBS account, in 2002.
"Warner accepts full responsibility for his actions with this plea agreement," says Scandaglia in a statement.
Warner's case stems from the IRS' ongoing investigation into UBS' client base and became the second taxpayer to be charged in federal court in Chicago in connection with this probe.
According to the US Attorney's office in Chicago, Warner "went to great lengths" to hide the earnings generated from his Swiss account.
Forbes' rich list cites Warner's net worth as $2.6bn and he is ranked as the 209th richest American.
Beanie Babies are one of the most popular toys and collectible items for the last two decades and at the peak of their popularity, collectors would pay hundreds of dollars for a character despite the small plush toy only selling for $5 to $7 in the shops.
UBS Clients Under the Spotlight
In January this year, a US judge has ruled that the IRS can demand information from Swiss banking giant UBS after one of its private bank clients pleaded guilty to conspiring to evade US taxes.
US District Judge William H. Pauley III signed an order on 25 January that allows the IRS to serve UBS with a summons as it seeks to analyse Wegelin & Co.'s so-called correspondent account at the US-based offices of Switzerland's largest bank.
Wegelin admitted to assisting hundreds of US taxpayers hide more than $1.2bn (€893m / £764m) in assets from the IRS earlier this year and closed its 250-year firm following its guilty plea.
As part of its guilty plea, Wegelin agreed to pay $20m in restitution to the IRS as well a civil forfeiture of $15.8m. A further $22m in fines are pending district court approval and $16m in Wegelin funds have been seized from a UBS account in Stamford.
UBS eventually admitted to aiding tax evasion and paid a $780m penalty in 2009 after which the bank handed over data on 250 accounts held by US citizens and later disclosed information on another 4,450.
© Copyright IBTimes 2023. All rights reserved.