They skyrocketed to fame in Liverpool before taking the world by storm, and five decades on, the city is still reaping the rewards of Beatlemania. New research has revealed that The Beatles' legacy continues to add £81.9 million ($118m) to the Liverpool economy each year.
According to the report commissioned by Liverpool City Council and conducted by Liverpool John Moores University (LJMU) and the University of Liverpool, the quartet's impact also supports 2,335 jobs in the city and has "further significant growth potential".
The University of Liverpool's Dr Mike Jones said: "We need to convey the core point that Liverpool was not just the birthplace of The Beatles, it was their cradle; what they learned as Liverpudlians they took into the world."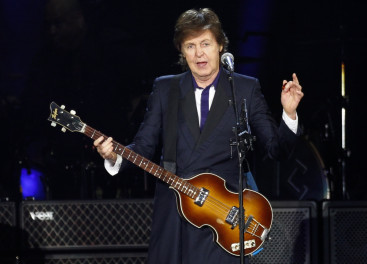 The city's mayor Joe Anderson welcomed the findings, saying: "Everyone knows The Beatles have had a big impact on the city's past, but now we know exactly what that is and what we can do, together with other stakeholders, to ensure their impact on the city's future."
Fans feeling nostalgic can visit Liverpool's Beatles Story museum at Albert Dock and a two-hour Magical Mystery bus tour that visits Penny Lane and Strawberry Fields. Popular attractions also include the Cavern Club, where the band played regularly in the early 1960s. The original was closed down in the 1970s and was later rebuilt.
The Beatles are estimated to have sold more than a billion records worldwide. John Lennon and Paul McCartney continued on with successful solo careers. The band – whose other members were George Harrison and Ringo Starr – made their UK chart debut in 1962 with Love Me Do. They officially split in 1970.