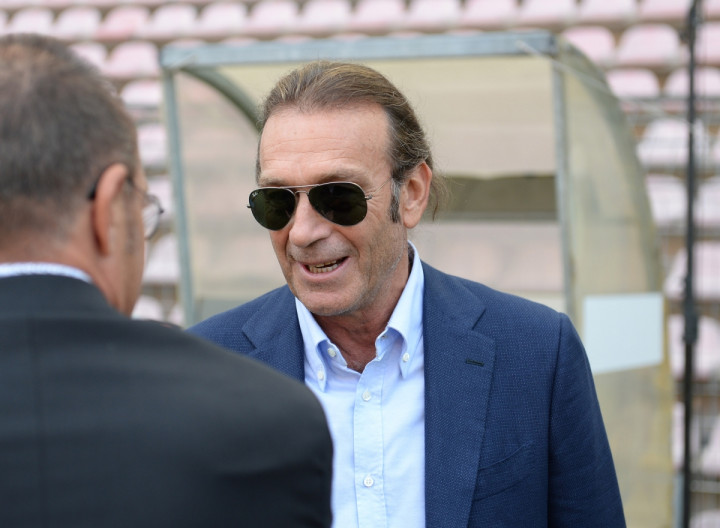 James Beattie is a shock candidate for the Leeds managerial role after he left Accington Stanley by mutual consent at the weekend, according to reports.
The Telegraph had recently claimed that Robbie Fowler and Jimmy Floyd Hasselbaink were in the running for the job as Massimo Cellno looks for his second manager since taking charge this year, and Chirs Hughton is also believed to be in the mix.
But now the Express are also reporting that Beattie is a consideration for Cellino, who has quickly become known for taking big risks with his decisions after the ill-fated appointment of David Hockaday.
Hockaday hadn't yet managed a Football League club before he was handed the reigns at Elland Rd in the summer. Cellino has since admitted it was a mistake to go with someone so inexperienced and Neil Redfearn has taken over coaching duties while the Italian owner takes his time finding a suitable replacement.
While Beattie has limited managerial experience as well, his playing history might help him get a foot in the door having featured for England as well as a number of Premier League teams including Everton and Stoke in recent years.
It would appear that if Cellino is going for experience though he would favour the likes of Hughton, who has a host of experience managing second-tier and Premier League clubs, or even Hasselbaink, who had a successful season in his first year of coaching with Belgian side Antwerp.
Hasselbaink recently told Talksport of the job at Leeds: "Leeds United is a wonderful, big club where I had two great years. If they want to talk to me, of course I would talk [to them].
"I've got experience, I know I could take the club forward and I know I can take the club back to where they need to go. If they want to talk to me, of course I would be interested. Who doesn't want to manage Leeds United? It's one of the 10 biggest jobs in the country."
On working with Cellino, who has sacked 38 managers in 22 years of running football clubs, he insisted he wasn't intimidated and understands why the Italian is so ruthless.
"Mr Cellino's record for hiring managers doesn't put me off," he explained. "It's all about whether you can do the job or not – and I am confident I can.
"If you're successful, you don't get fired, it's that simple. From what I've read, Mr Cellino wants success and he'll do everything it takes to try to achieve that. I know that's the deal and I can buy into it."