Before and after pictures showing how a 3D printer has been used to rebuild a man's face have been released by scientists in Wales.
Stephen Power, a 29-year-old father of one, suffered from extensive injuries after he crashed his motorbike in September 2012.
He broke both arms and ne needed a bone graft on his right leg. Both his cheek bones, eye sockets and upper jaw also broke and his skull fractured.
Surgeons treating Power at Morriston Hospital were able to repair most of his facial injuries, other than his left cheek and eye.
"We fixed his facial fractures pretty well but he had damaged his left eye and the ophthalmologists did not want us to do anything that might damage his sight further. Consultant maxillofacial surgeon Adrian Sugar said.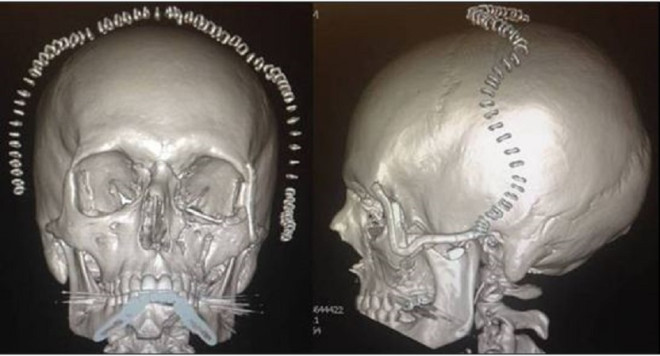 "That was a good move because his eyesight has mostly recovered. But as a result we did not get his left cheekbone in the right place and we did not even try to reconstruct the very thin bones around his eye socket.
"So the result was that his cheekbone was too far out and his eye was sunk in and dropped."
Researchers at the Centre for Applied Reconstructive Technologies in Surgery working in partnership with Morriston Hospital and Cardiff Metropolitan University then went about planning surgery to reconstruct Power's face.
The team used scanned images of his face to cut and position the bones. All models, including the implants, were created using a 3D printer.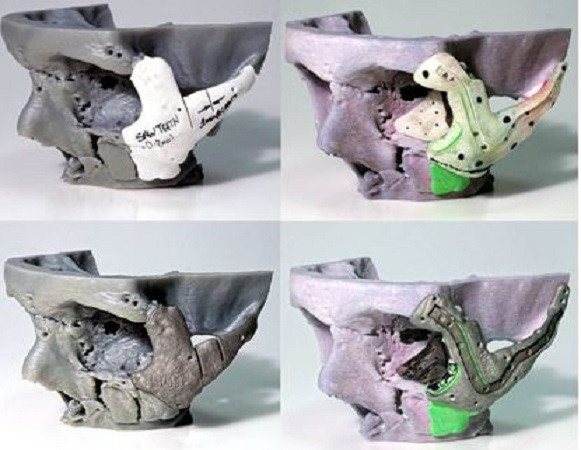 "Stephen had a very complex injury and correcting it involved bones having to be re-cut into several fragments," Sugar said. "Being able to do that and to put them back in the right position was a complex three dimensional exercise. It made sense to plan it in three dimensions and that is why 3D printing came in – and successive 3D printing, as at every different stage we had a model.
"Stephen's eye is now a little bit raised, but that might settle over the next few months. Apart from that, his cheekbone is in a good position and the prominence of the eye is much better.
"He has given us nine out of 10 – a good assessment and one I agree with. I'm glad he's not given us 10 because if he did, we would not have any way of getting better."
After the operation, Power said: "To be honest I thought they did a good job in the beginning anyway because of how bad my accident was. But from this operation I can't really explain how well it has gone. It has just made me look a lot better. I take my hat off to them."