Before-and-after satellite images released by Human Rights Watch show Rohingya villages in Myanmar's troubled Rakhine State that were allegedly burned down by soldiers. Swipe across these images to see the scale of the destruction.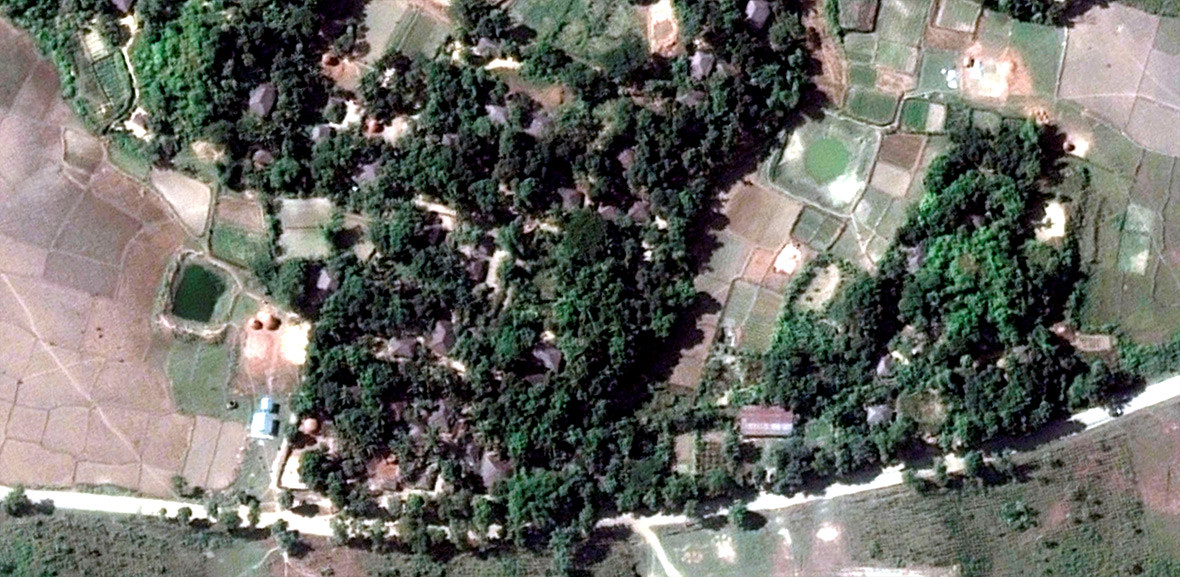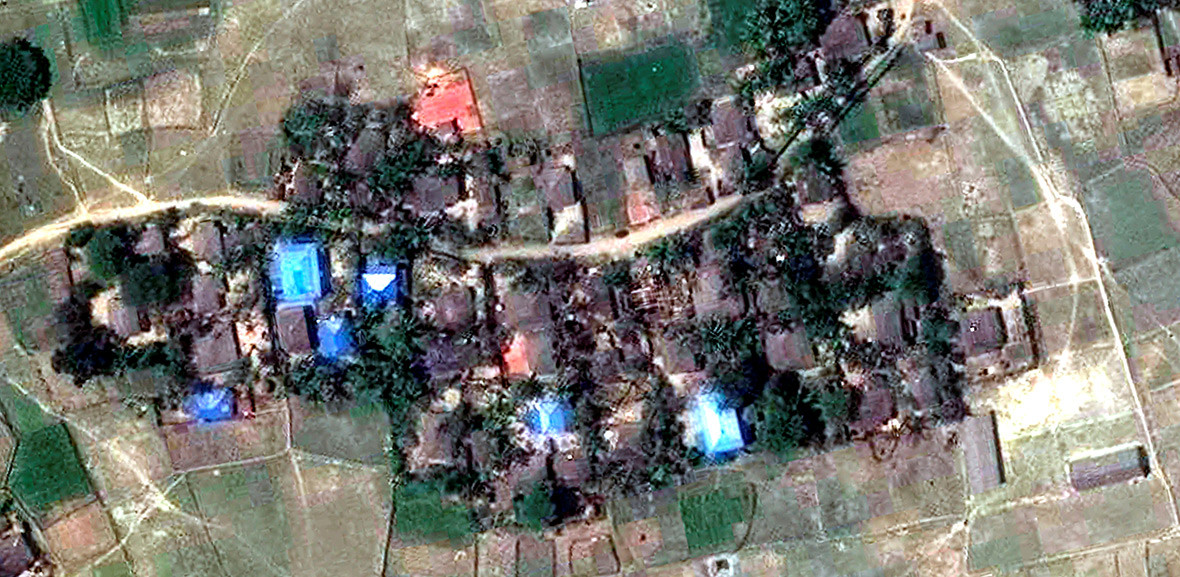 At least 86 people are reported to have been killed in escalating violence that has displaced about 30,000 in the region's most serious bloodshed since hundreds were killed in communal clashes in 2012. Many among the Buddhist majority in Myanmar view its 1.1 million Rohingya as illegal immigrants from Bangladesh.
Rohingya refugees have been pouring into Bangladesh, with some feared to have drowned after a boat sank while crossing the River Naaf that separates the two countries during a bid to flee violence. Rohingya residents and human rights groups accuse the military and border guard forces of raping Rohingya women, torching houses and killing civilians during operations there. The Myanmar government and military deny the accusations.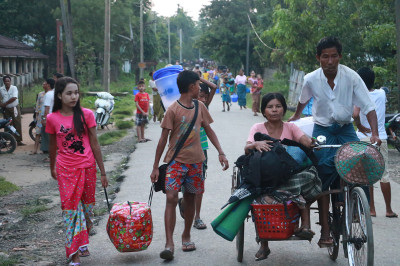 The violence is the most serious since hundreds were killed in communal clashes in Rakhine in 2012, and poses the biggest test yet for the eight-month-old administration of Nobel Peace Prize winner Aung San Suu Kyi.