Many of the Rohingya Muslims who tried to flee Myanmar in search of a better life are paying off people smugglers and returning to the squalid camps they are confined to, in a country that doesn't recognise them.
Those who came back said the crews on human trafficking boats beat them with metal rods and engine chains when they asked for more food. Many were starving, surviving on three cups of water and two handfuls of rice a day for up to three months.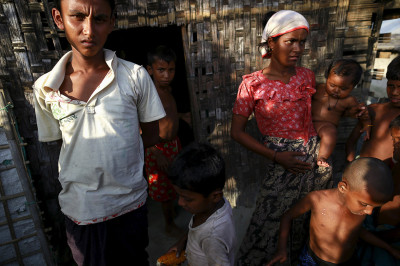 With the onset of the monsoon season and no prospects of travelling to Thailand, the captains cut their losses and accepted about a tenth of what they often charge. "They let people back for around $200 [£128] per body," said Kyaw Hla, a Rohingya community leader who helped bring back about 20 Rohingya.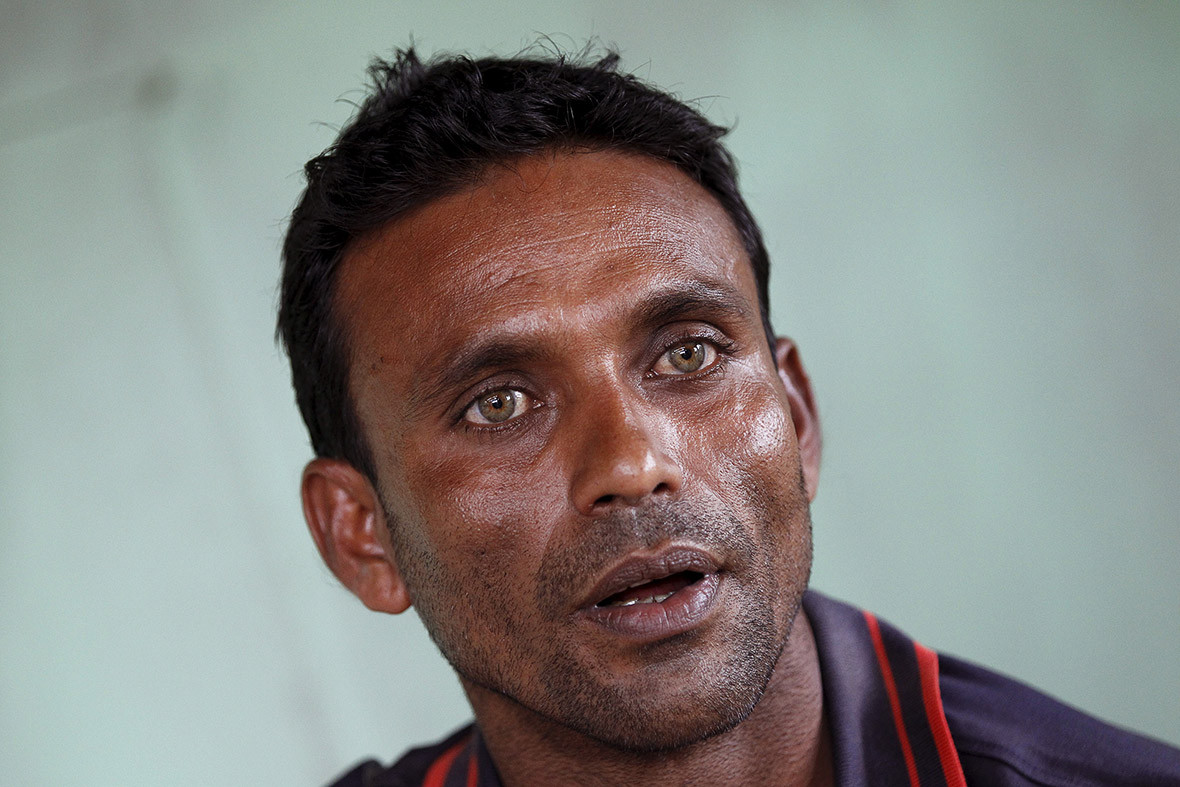 One of them was Roshida, a 25-year-old widow, who left her camp and boarded the ship with two young sons and a baby daughter three months ago.
On board, she crouched for hours on end in stifling heat, her legs tightly pressed against the back of the woman in front of her. Beatings were common. She said she saw two dead people being thrown off another ship in the area. "Once, the crew was eating rice and my son started crying for more food. They got angry and burned his arm with a cigarette butt," said Roshida showing a pink, round scar on her son's arm.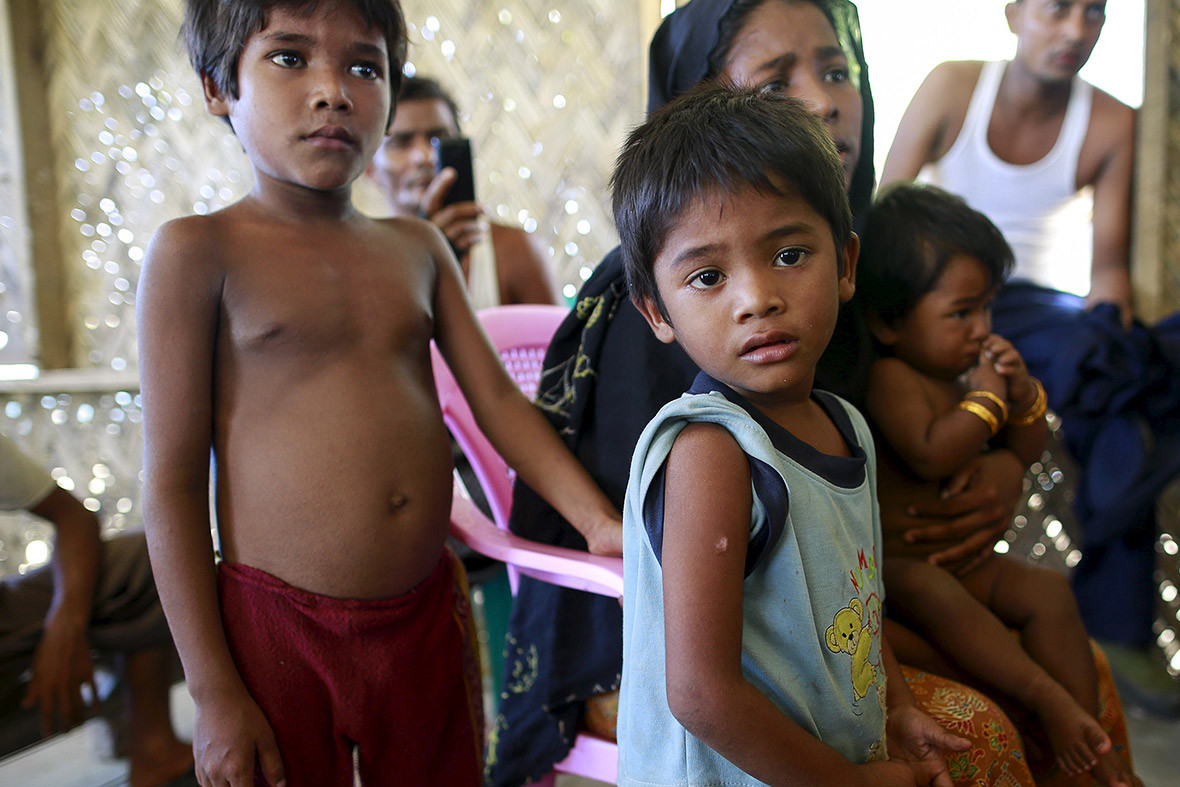 Be Be Asha, a 20-year-old woman who is eight months pregnant, was saved at the last minute by her husband and women around her after traffickers were about to throw her off the ship when she lost consciousness. She says she has not recovered from the 45-day ordeal and is worried about the unborn baby.
"I would like to go for a check-up to the clinic in the nearby village," she said. "But we don't even have enough money to get there."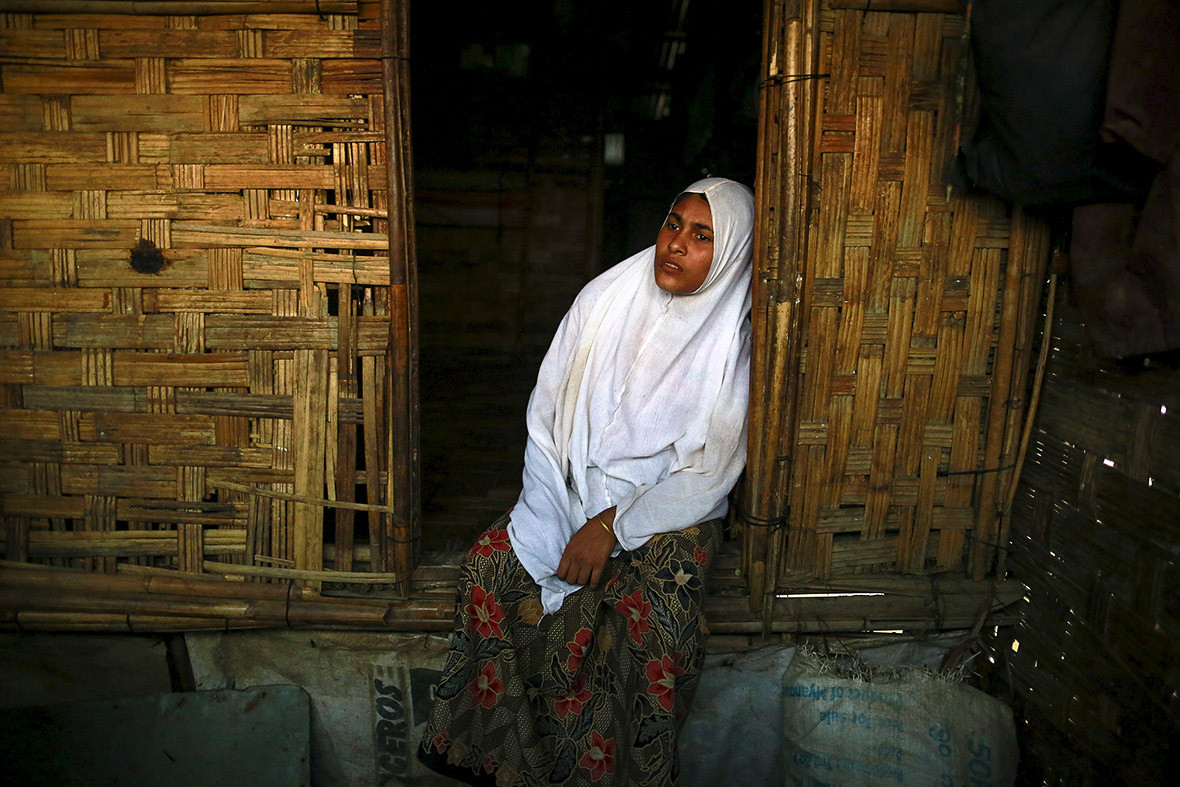 Who are the Rohingya and why are they desperate to flee Myanmar?
The Rohingya are a Muslim minority in predominantly-Buddhist Myanmar, also known as Burma. They are concentrated in western Rakhine state, which is adjacent to Bangladesh. Their numbers have been estimated at about 1.3 million.
The UN says the Rohingya are one of the most persecuted groups in the world. Neither Bangladesh nor Myanmar recognises them as citizens. In Buddhist-majority Myanmar, even the name Rohingya is taboo. Myanmar officials refer to the group as "Bengalis" and insist they are illegal immigrants from Bangladesh, even though most have lived in the country for generations.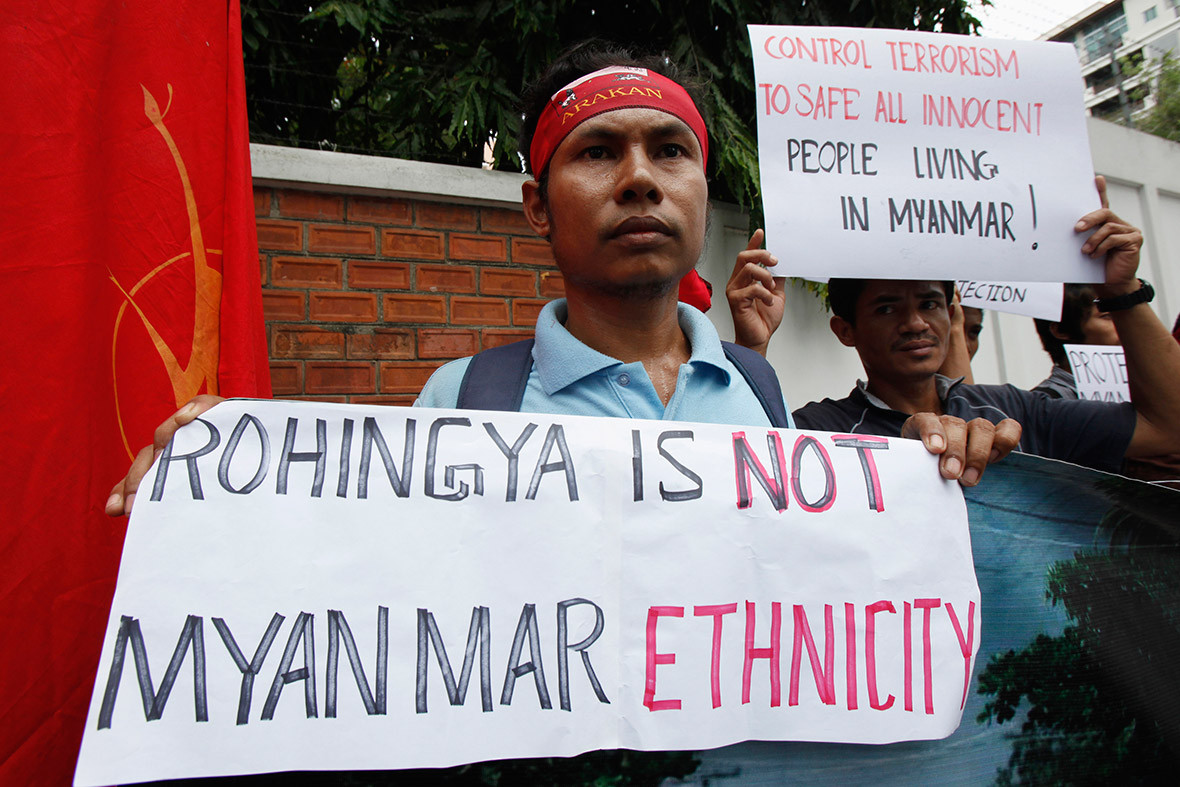 In the last three years, attacks on Rohingya have left 280 people dead and forced 140,000 others into crowded camps just outside Sittwe, the capital of Rakhine state, where they live under abysmal, apartheid-like conditions, with little or no opportunities for work.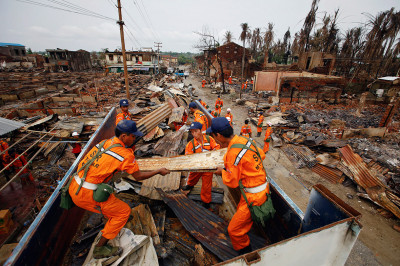 The people in the camp survive off rice distributed by charities. They have no access to adequate healthcare – nor proper education or jobs.
At least 120,000 have fled to sea, and an unknown number have died along the way.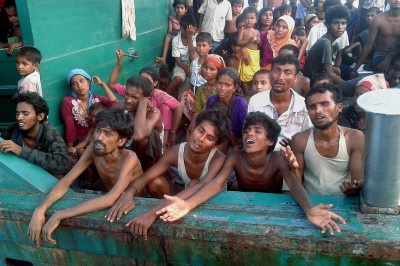 Most of the refugees stranded on big boats in the Andaman Sea are believed to be victims of human traffickers, who entice them in Myanmar's Sittwe province and in Bangladesh with promises of passage to Malaysia and jobs once they land there.
But in reality, they are held for ransom, either on the trawlers or in jungle camps in Thailand and Malaysia. The victims then have to ask their relatives back home to give money to the smugglers in return for their freedom.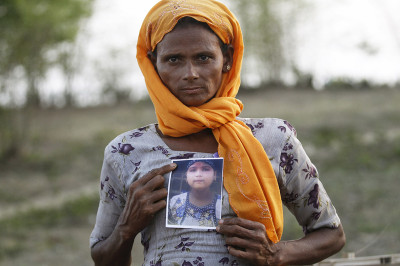 Brokers are eager to earn the $100 they receive from the ship's captain for each body delivered regardless of what happens after they leave, according to Maung Maung, a community leader who has researched trafficking in camps in and around Sittwe, the capital of Rakhine state. The brokers themselves are almost all Rohingya.
The captains know they can earn more money — thousands of dollars per person from family members — once they leave the country's terrestrial waters.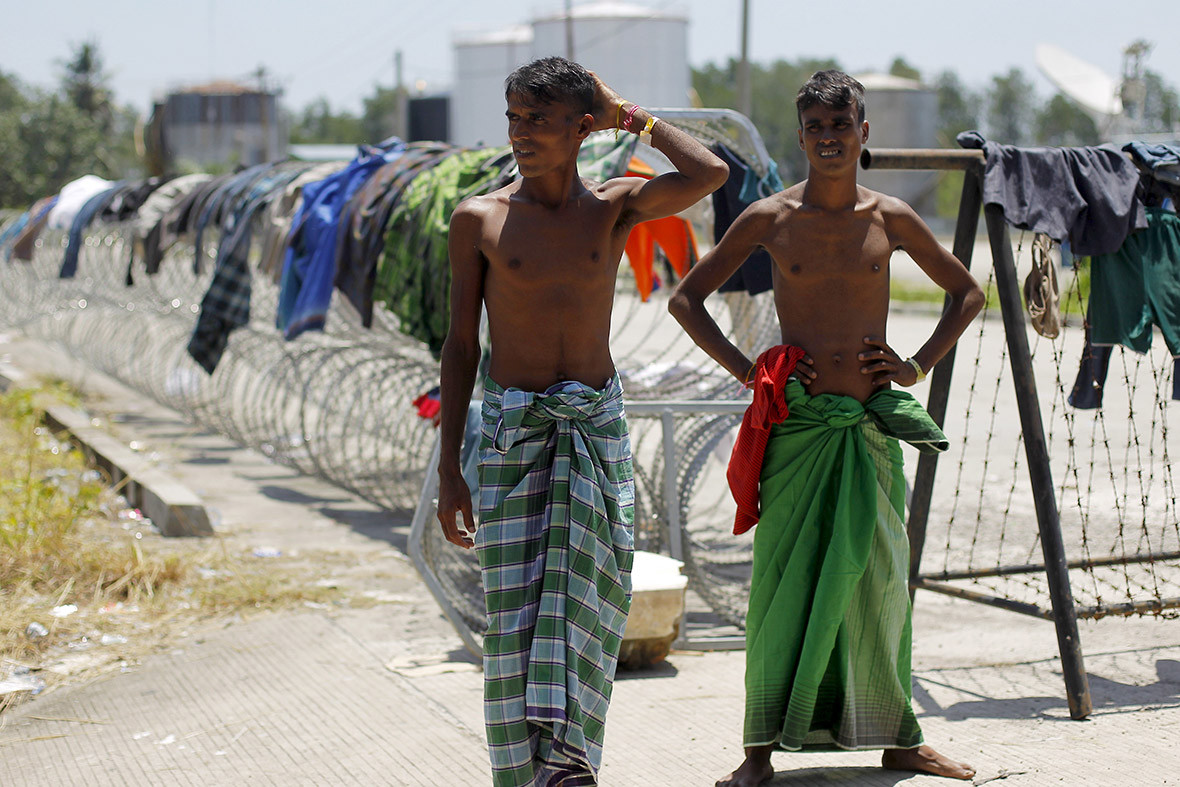 Those that have made out of Myanmar by boat face an uncertain future. Malaysia and Indonesia have made clear that their offer to house migrants is temporary. Both said their hospitality expires in one year. It is unclear what happens after that.
Foreign governments, right groups and activists say much more needs to be done, starting with addressing the root cause of the problem: Myanmar's treatment of the Rohingya.
US Deputy Secretary of State Anthony Blinken says those fleeing Myanmar "are in despair and don't see a future when they are in internally displaced persons camps." He says they need to be moved back to their homes, provided for in terms of education, health care and opportunities, and freedom of movement.